Former NFL Star Will Smith Shot & Killed, Suspect Arrested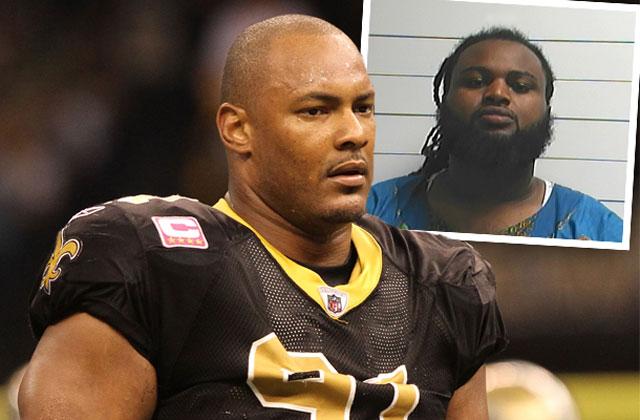 Will Smith, former player for the New Orleans Saints who won the Super Bowl in 2010, was shot and killed following a car accident, police confirmed on Sunday.
While driving through the Lower Garden District shortly before midnight, a Hummer H2 had rear-ended Smith's Mercedes G63 SUV, causing the 34-year-old to strike the vehicle in front of him.
After exchanging some words, the Hummer driver reportedly shot Smith multiple times, and even shot his wife Racquel, also 34, twice in the leg. She remains in the hospital.
Article continues below advertisement
The suspected shooter, Cardell Hayes, 28, has been arrested and charged with second-degree murder, the New Orleans Police Department stated on Twitter.
At this time, investigators are still trying to determine whether the shooting was a case of road rage or was caused by another motive.
According to recent developments, a man with the same name as Hayes once sued the city of New Orleans after police shot his mentally ill father in 2005. Hayes won a settlement six years later.
Interestingly, Smith had spent Saturday evening with William Ceravolo, a cop named in the federal lawsuit, police confirmed, though it's unclear whether that was a contributing factor in the tragic incident.
"This is such a tragic loss of life," NFL Commissioner Roger Goodell said in an official statement on Sunday, while Saints General Manager Mickey Loomis added, "In our community he was an important contributor to numerous charitable causes to benefit those in need."