David Miscavige Threatens To Sue Father Ron Over Scientology Book 'Ruthless'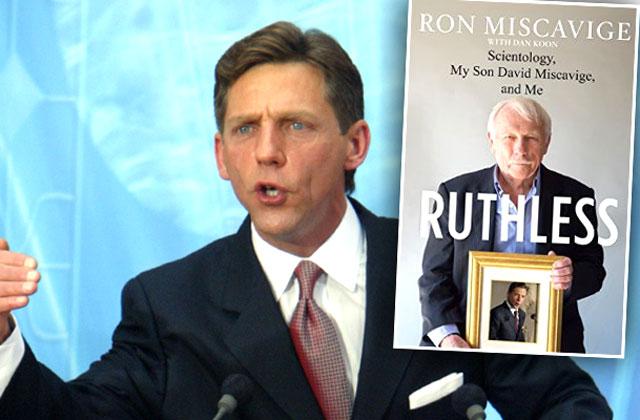 Scientology leader David Miscagive has taken legal action against a London publishing company for the pending release of his father Ron's juicy new book, Ruthless: Scientology, My Son David Miscavige, and Me, RadarOnline.com has learned.
According to Scientology reported Tony Ortega, Silvertail Books received a letter from the 55-year-old religious chairman, threatening a defamation lawsuit
"You are now on notice of the highly defamatory content of the subject book," the letter stated of the release scheduled for next week. "In the event that you proceed…our client will be left with no alternative but to seek the protection of UK/Irish defamation and other laws ."
Article continues below advertisement
"Accordingly, even at this late stage, we would urge you to reconsider your decision to proceed…with what clearly will be a totally unjustified, premeditated attack on our client's reputation and character," the documents added.
The letter also states that David has had "no meaningful relationship" with his father since he was sixteen years old, and he's been trying hard to convince St. Martin's Press, Ron's U.S. publisher, of his dad's "sinister background."
Of course, David's vehemence in stopping his father from spilling precious Scientology secrets is no surprise, as Ortega says the book is a "devastating look at how Ron's son became the dictatorial leader of the organization ."
Ron Miscavige is also set to be featured on this Friday's segment of 20/20 on ABC.
Do you think Ron will succeed in taking down his son or will Scientology prevail? Let us know in the comments below!