Chris Rock Compares Kris Jenner To A MALE Celebrity — Find Out Who!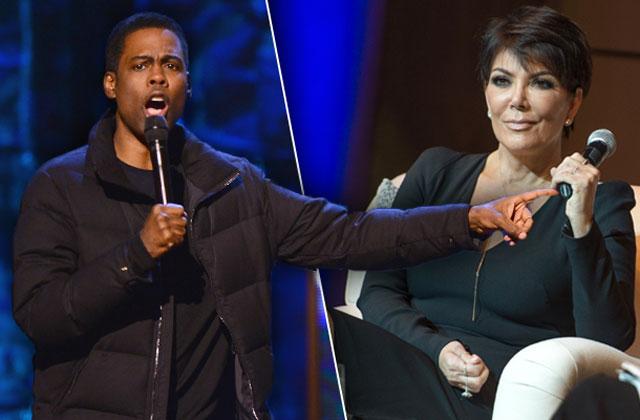 He may be one of America's most beloved comedians, but Chris Rock seemed to cross the line this week with one of his jokes.
The 51-year-old tweeted what he called a "great pic" of Keeping Up With The Kardashians star Kris Jenner — only it wasn't Kris Jenner.
Instead, the photo featured none other than the King of Pop, Michael Jackson, as a young adult.
"This is my favorite picture of Kris Jenner," the meme, a gag that's been around for some time now, was captioned .
Article continues below advertisement
As you may imagine, many of Rock's Twitter followers were furious, but more in defense of Jackson, not Jenner.
"This is disrespectful to Michael," one fan wrote, while another concurred, "Disrespectful on so many levels."
Later, the Chris Rock hate continued more vigorously. "Come on man where's the respect for the king of pop?" one follower pleaded.
"Still mocking MJ? It's called obsession; get over it and get help fast," another flustered user wrote.
Kris Jenner may never know about the diss, however, as the momager was not tagged in Rock's bashing tweet.
Do you think Chris Rock took things too far? Let us know in the comments below!