Rehab Attended By Catelynn Lowell Involved In Explosive Suicide Scandal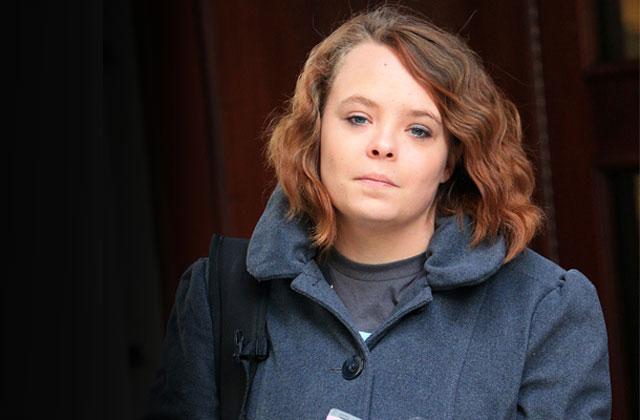 Patients like Teen Mom OG's Catelynn Lowell entered Sierra Tucson to seek help, but not all left the rehab center alive. RadarOnline.com has learned that at least four patients have committed suicide during their stay at the Arizona treatment center.
Lowell, 24, checked out of Sierra Tucson over the weekend, as she tweeted her stay has made her feel "better than ever."
But the same can't be said for 55-year-old Richard Lecce, who hung himself in his room with a belt in January 2015, according to a lawsuit filed by his family last November in Pima County Superior Court.
Article continues below advertisement
Lecce, who was on suicide watch, missed his five appointments on the day of his untimely death, Tucson.com reported. Even though the staff's policy states they are supposed to look for patients when they are 15 minutes late for a scheduled class, they found him when he was "unconscious but still breathing." He passed away minutes later.
The family's lawsuit alleged that the Pennsylvania man's death was part of a "much larger, ongoing pattern of negligence and conscious disregard of substantial risk of catastrophic harm to a very vulnerable population, their own patients and their families," the court documents state. The case is ongoing, with the latest documents filed just last month. But he wasn't the only one.
That August, a 59-year-old patient from California hanged himself with shoelaces, local media reported.
And in January 2014, Sierra Tucson was fined $2,000 after another 59-year-old patient took his life by hanging himself with a shoelace.
According to state records obtained by Tucson.com, the man reportedly told his wife he wanted to commit suicide. Even though his wife informed the facility of his phone call, he was found dead the next day with no evidence that the treatment center reevaluated the patient.
Article continues below advertisement
In addition to Lowell, Tiger Woods, Michael Douglas, Jesse James, Ringo Starr, Nicole Richie and Rob Lowe each had stints at the facility.
RadarOnline.com has reached out to Sierra Tucson for comment and will update if we hear from them.
They previously told local media, "We are taking this situation extremely seriously and are reviewing what happened to see if we can make improvements that might enhance the quality of patient care. We are also cooperating with a review by appropriate agencies, which is still in a preliminary stage. Out of respect for the privacy of this patient and his family, we are limited in what else we can say."
Are you shocked by the treatment center's scandals? Sound off in the comments below.