Exclusive
Brad Pitt & Angelina Jolie 'At War' With Each Other In Brutal Movie Battle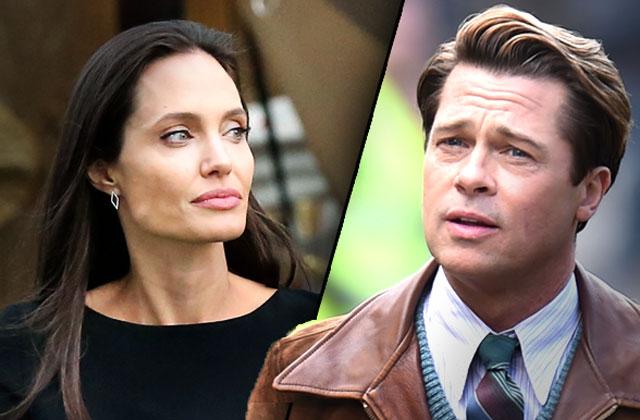 RadarOnline.com has learned Angelina Jolie and her husband Brad Pitt are going through hell in a vicious tug of war over their respective movie projects and fighting about whose is most important.
"This is tearing them apart, but Brad's got no choice," an insider revealed. "He's done more than enough to help her directing career, even risking his own reputation in her schmaltzy flop By the Sea, and now it's time to get back to work."
Article continues below advertisement
Unfortunately, that means breaking their once rock-solid rule that only one of them works at a time for the sake of their six children.
"They're at war over who's looking after the kids since that agreement got blown out the window with her desire to turn her directing career into a success after several failures," revealed the insider.
According to the source, Jolie, 40, is especially feeling the pressure over her recently wrapped Netflix film, First They Killed My Father, which she just wrapped shooting in Cambodia.
"She's praying her directing career will be saved by this movie and she's turned into a perfectionist nightmare in the editing suite," said the insider.
Meanwhile, Pitt, 52, has lost patience with trying to prop up Jolie. "He's madly pitching for War Machine to get into Cannes and has hopes it could be a favorite for awards season next year," noted the insider.
"He's also about to start filming the WWZ sequel, but all of this is not sitting well with his wife."