Ukrainian Pianist Family Double Murder: Disturbing Police Evidence Revealed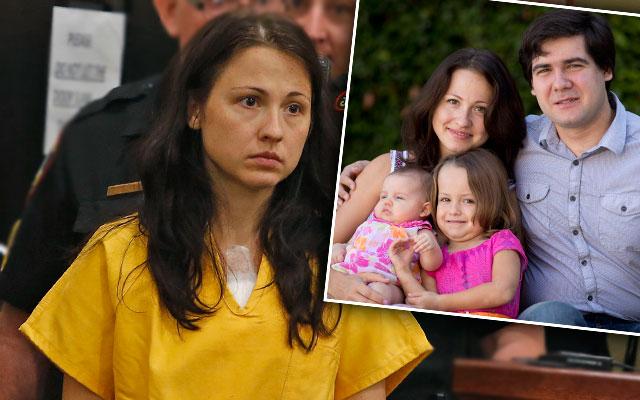 Blood, saliva, and more than 50 other pieces of evidence related to the brutal murder of a Ukrainian pianist's two daughters, have been removed from the once-happy family's Benbrook, Texas home, RadarOnline.com has learned.
According to documents exclusively obtained by RadarOnline.com, dozens of swabs and samples were seized from the home belonging to Vadym Kholodenko, presumably for testing. The papers state that 50 pieces were extracted from the kitchen alone.
Article continues below advertisement
Linens believed to be essential to the crime — including a pillow, its case, a master bedroom mattress cover and sheets from one of the children's rooms — were also collected, according to the case's Officers Return and Inventory Search Warrant.
Knives that officials believe that mother and murder suspect Sofya Tsyganova used to harm herself were also seized, along with samples of blood from nearly every room in the house.
Investigators believe that a silver Apple computer, IPhone, Piano Marvel USB flash drive and an external hard drive are also essential to solving the case, according to the document. No specific information extracted from these devices was recorded in the document.
On March 17, a Benbrook police officer stated that these specific items, among many others, could be essential evidence to the Kholodenko girls' murder case: "Weapons, including but not limited to firearms, knives, cutting instruments, or superficially any object that could be used to stab or cut another person. Blood, saliva, vomit or any other body fluids from victims or possibly a suspect. Clothing, bedding, rags, towels or any other clothing or linens. A car that was parked in the home's garage and any other vehicles parked in the area. Drugs, poisons or narcotics which someone could be poisoned with or overdose on."
Article continues below advertisement
As RadarOnline.com previously reported, cops discovered an empty bottle of Quetiapine — a medicine commonly used to treat bipolar disorder, schizophrenia and depression — in the kitchen. Three additional bottles of prescription drugs were also discovered in the master bathroom, according to Tsygankova's arrest affidavit.
Kholodenko called police to the home just after 9 a.m. on March 17, and told officers that his wife was "acting crazy."
Upon arrival, officials discovered the pianist's estranged wife injured and the lifeless bodies of their two daughters, Nika, 5, and Michela, 1.
Officer Wallace entered the bedroom and noticed Tsygankova "kneeling on the floor, just inside of the doorway…Tsygankova was rocking back and forth making noises," the documents state. "Officer Wallace was unable to understand what she was saying."
"Tsygakova was wearing a mid-length nightgown covered in blood."
She has been charged with the girls' murder, but pleaded not guilty. She's currently being held on $2 million bond.