Sarah & Bristol's Worst Nightmare: Todd Undergoes Grueling Six-Hour Surgery After Accident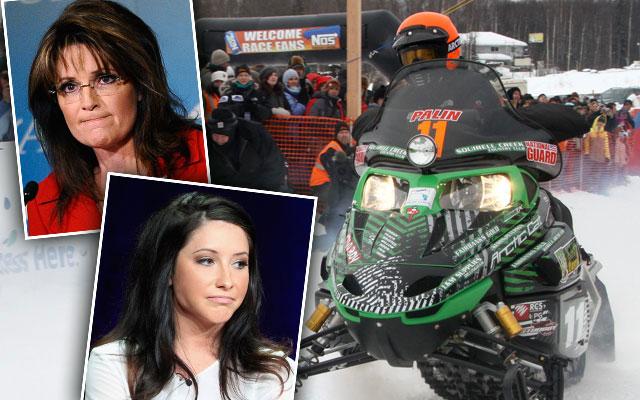 Todd Palin's recent snowmobile accident was more serious than everyone feared. Sarah Palin's husband had to undergo a grueling six-hour surgery to repair the series of injuries he suffered over the weekend while his wife was out stumping for presidential hopeful Donald Trump.
Todd, who is recuperating in an Anchorage hospital, reportedly suffered collapsed lungs and other serious internal injuries while joyriding with his family.
Article continues below advertisement
"Toughest guy I know, thank you for all the love and support," Bristol Palin, 25, wrote on Instagram March 14, following her 51-year-old dad's accident.
As RadarOnline.com reported, Sarah, 52, was campaigning for her new best buddy Donald Trump in Florida when she got the news of Todd's injuries.
"Thank you guys, for your prayers for my husband, who is recovering right now in the ICU after a little wreck on a snow machine," Sarah told attendees at a Tampa event before she flew back home.
"I want to pay my respects, by the way, to Todd Palin, Sarah's husband. Sarah was here, she was incredible," said Trump on Tuesday. "He's tough as nails, he's gonna be fine."