Todd Chrisley's Sister-In-Law Arrested On Harassment Charges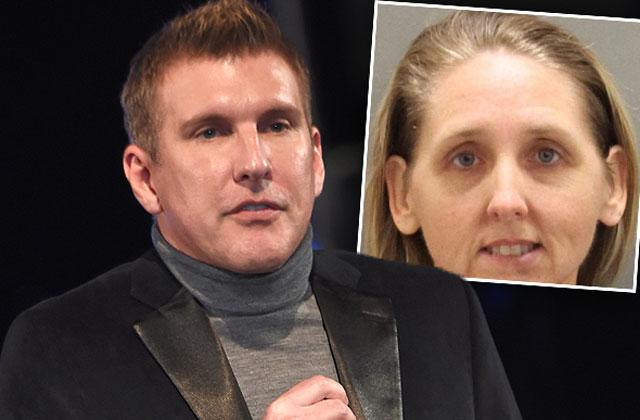 Todd Chrisley's sister-in-law Pamela Chrisley has been arrested after allegedly trying to extort money from him, multiple reports confirm.
According to police, Pamela was taken into custody on Friday, March 4, where she was charged with second-degree harassment.
She was released later that day on $1,000 bail.
Todd, 46, confirmed the news on Instagram, revealing that 43-year-old Pamela had been trying to make money for family members in recent months.
Article continues below advertisement
"Our family has endured this harassment for many months and had to stay quite to let law enforcement from two states to do their job, today is the first day of many to come and additional charges but our family will persevere and move forward together," he continued. "We are at peace now that we know who has been behind this tragic situation and ask for your prayers and support for healing at this time."
Of course, Todd is no stranger to family drama. As Radar previously reported, the Chrisley Knows Best star went head-to-head with estranged son Kyle last October over granddaughter Chloe, stating his desire to keep them on his hit reality show.
Meanwhile, Pamela's attorney said her client was "stunned" by the arrest and denies any involvement in the crime.
According to her bail agreement, Pamela can make "no contact with victims for any reason or by any means, directly or indirectly," and "no electronic communications of any kind."