What A Dope! Tennis Star Maria Sharapova Fails Drug Test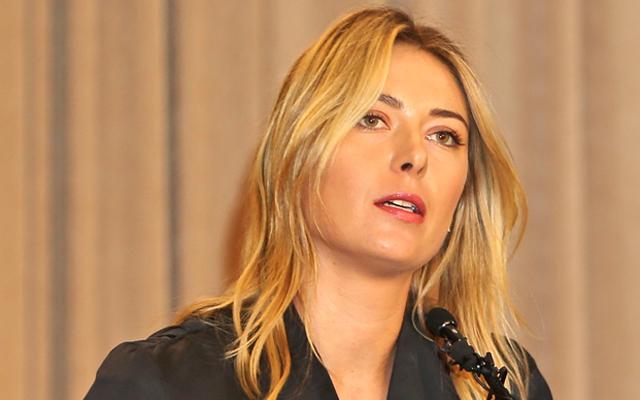 The tennis world was rocked today after Maria Sharapova announced that she's failed a drug test.
According to the New York Times, the International Tennis Federation notified the 28-year-old tennis champ that a banned drug was found in her system in January, when she was at the Australian Open.
Sharapova noted the test came back positive for a drug called mildronate. She had been taking the substance since 2006 for what she deemed health issues.
Article continues below advertisement
Mildronite wasn't banned until recently, and the World Anti-Doping Agency sent out an email with the announcement.
However, Sharapova claimed she didn't read the list of newly banned substances, resulting in her positive dope test.
"I have to take full responsibility for it," Sharapova said of the shocking news. "It's my body, and I'm responsible for what I put into it."
"Because she wants to be very upfront and move this along, she has permitted me and instructed me to waive testing of the B sample," Sharapova's attorney, John Haggerty said.
"She acknowledged she took the drug called mildronate and that under a different name, meldonium, it is on the banned list. And that is why she's acknowledged that she's failed the drug test, and now we are just going through the I.T.F. process to discuss with them why we believe that either no, or a very limited, sanction is required based upon all the facts surrounding why she was taking it, for how long she's been taking it and the medical issues she was taking it for."
Do you think ignorance is bliss, or should Maria be punished for the positive dope test? Sound off in the comments below.