Medical Miracle! 'Teen Mom' Leah & Corey's Daughter Ali Still Walking Despite Doctors' Doubts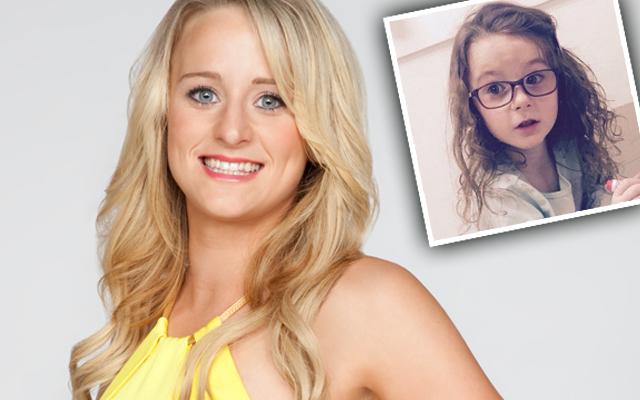 Teen Mom 2 star Leah Messer and her ex-husband Corey Simms' daughter Ali may fall five times a day as a result of her muscular dystrophy, but the little girl keeps getting back up.
Though a doctor said during filming that the 6-year-old would be using her wheelchair at all times in the near future, a source close to the family claims she's still walking and feeling just fine.
"Ali has her wheelchair available, but she only uses it for long distances," a Simms insider exclusively tells RadarOnline.com. "She's usually on her feet."
Article continues below advertisement
Ali, who is often pictured wearing tinted glasses, also suffers from eye problems stemming from a small optic nerve, the source reveals.
However, she's not losing her vision.
"Ali wears glasses as a form of protection, to help out with her optic nerve," the insider explains. "Her eye twitches at times, but she sees fine."
Fortunately, Ali has her fraternal twin, Aleeah "Gracie" Simms, for support.
"Gracie understands what's going on, but she doesn't talk about it or treat her sister any differently," the source insists.