Pay Up! Shia Accused Of 'Intimidating & Pressuring' Relatives Over $1M Debt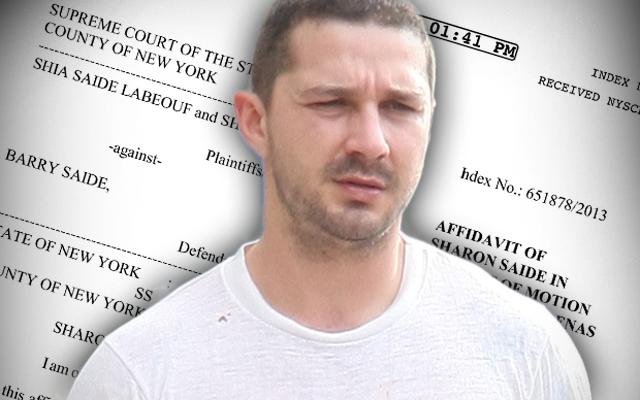 Shia LaBeouf has been accused of using "intimidating and pressuring" tactics to get his uncle to pay him back a $1 million debt, RadarOnline.com has learned.
LaBeouf filed a lawsuit against his uncle, Barry Saide, in 2009, over a loan he said was never paid back. A New York judge sided with the star, and ordered Said to repay the actor the loan, plus interest, for a total of $1 million.
Now, Saide's wife, Shayna, has filed legal documents in the dispute, claiming her nephew is attempting to "intimidate and pressure me into giving" her apartment to him "in order to pay Barry's judgment."
Article continues below advertisement
"The Apartment is worth at least twice as much as the judgment, even with interest, costs and poundage," she said.
But she insists, "I am not liable for Barry's debts, regardless of whether he and I are married, and regardless of whether he may contribute to the Mortgage." According to Shayna, the apartment mortgage and deed and in her name only. LaBeouf wants to see the financial records to be sure.
The judge recently shot down the uncle's appeal, which had claimed he had an agreement with LaBeouf, 29, to pay him back with interest in four companies he owned.
The matter remains under submission to the judge.