'No Way This Is The Murder Knife!' O.J.'s Former Agent Slams LAPD Weapon Discovery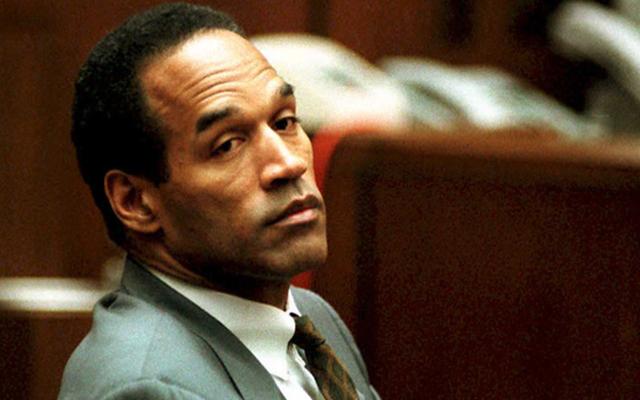 More than 20 years after Nicole Brown Simpson and Ron Goldman were brutally slaughtered, the discovery of a knife on O.J. Simpson's property has blown the case wide open yet again. But Simpson's former agent, Mike Gilbert, is speaking out to RadarOnline.com to insist that the weapon is NOT the fateful murder knife.
LAPD insiders told Radar that the knife surfaced by way of a retired cop, who had come in possession of the knife in 1998, when it was found during construction on Simpson's Rockingham mansion. The home had been seized by the bank the year before.
Article continues below advertisement
But Gilbert was quick to dismiss any speculation that Simpson had used the knife to murder his ex and Goldman, then buried it near his home. (Simpson, of course, was found not guilty of the murders.)
"Absolutely no way this is the knife!" Gilbert told Radar exclusively, pointing out that the weapon that killed Brown Simpson and Goldman "was a Swiss Army knife." The weapon at the center of the new scandal is a folding buck knife.
"Plus there is NO way O.J. would have left the knife there," Gilbert, a close friend of Simpson for decades, said. "He would have told me to go and get it. He would have drawn me a map and told me where it was. He would have been so afraid while he was in jail that the LAPD would have gotten another search warrant and found it. He couldn't have dealt with the stress of it being there. And he would have gotten rid of it after he got out."
Article continues below advertisement
"O.J. Simpson would never have left the murder weapon at Rockingham," he continued. "He would have asked me or someone within the innermost circle to go to Rockingham and dispose of it."
"O.J. would have been too paranoid to leave it there!"
Regardless, LAPD insiders said the knife is currently being investigated for any trace of fingerprints or DNA.
"If prints belonging to someone close to O.J. are found on the knife, along with any blood, they could be tried for double homicide," the source said.