New Footage Of Nazi Darth Vader Killer Minutes Before Brutal School Stabbing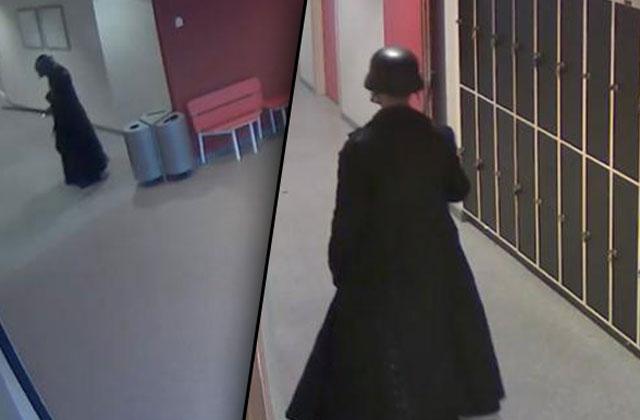 New footage has been released of a man dressed in a Darth Vader costume carrying out horrific killings in a Swedish high school.
Anton Lundin-Petterson, 21, made many believe he was pulling a Halloween prank as he strolled through the hallways of Kronan school, located in Trollhattan, clad in a Nazi helmet and carrying a sword.
Petterson's brutal attacks, which took place last October, left one student and two teachers dead before police were able to shoot him down.
Article continues below advertisement
Later, investigators shared that attack was "without doubt" racially motivated, as Lundin-Petterson wasn't hired at his internship site and blamed immigrants "for his own failures."
Watch the Chilling Video on RadarOnline.com:
"It is clear that Anton had chosen Kronan school based on his knowledge that there was a high representation of people with an immigrant background," the report stated.
"When he carries out his crime, it becomes clear that he picks his victims based on whether or not he perceives them as being of immigrant background."