Presidential Election 2016
Mitt Romney Fires Back At Haters After Slamming Donald Trump!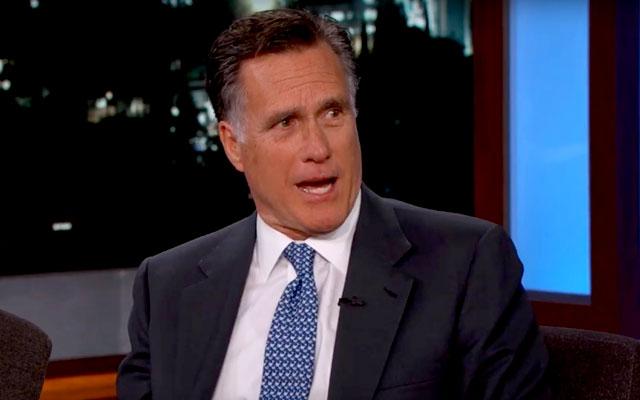 Article continues below advertisement
Trump quickly responded on Twitter and Kimmel asked Romney to read the tweet on air.
Trump wrote: "Mitt Romney had his chance and blew it. Lindsey Graham ran for president, got ZERO, and quit! Why are they now spokesmen against me? Sad!"
"The only people I know who got zero are the ones who paid 25 grand to be at Trump University," Romney told Kimmel.
Kimmel then asked Romney to read some mean tweets from Donald Trump's supporters, who were also quick to voice their vitriol for the 2012 Presidential candidate.
One Tweet read: "I actually met Mitt Romney in a bank a couple months back. I'm now working on a time machine to go back and punch him in the throat."
Romney's response? "Pic or it didn't happen."