Exposed! Dying Mary Tyler Moore's 'Life-Threatening' Medical Emergency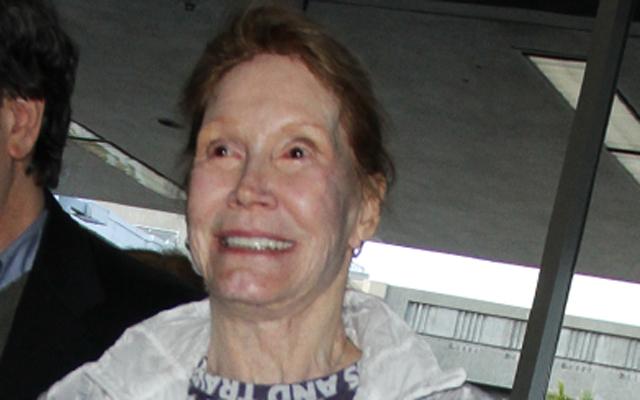 Mary Tyler Moore's tragic descent toward her final curtain rages on! Emergency medical techs and local cops both rushed to the sitcom queen's side in back-to-back calls, according to two recent police reports.
RadarOnline.com obtained the official call responses to the fading 79-year-old star's Greenwich, Conn., estate.
The first incident occurred on May 29, 2015. The report stated that an "unknown age female name redacted is conscious/breathing at this time."
Article continues below advertisement
"The call came over as a priority 1 'medical casualty,' a term used to describe an emergency that is life-threatening in nature," a Greenwich dispatch source told RadarOnline.com.
"It usually refers to someone with cardiac arrest or is unconscious and with abnormal or noisy breathing. This time, the patient was not transported to the hospital."
Then, at 7:29 the following morning, the Greenwich Emergency Medical Services and cops again rushed to Moore's home for another "priority 1 medical casualty."
This report, however, indicated transport was involved, meaning Moore may have been rushed to a hospital.
As RadarOnline.com has reported, Moore has been stricken by a series of dire health woes. Between May 2012 and October 2014, there have been at least nine 911 calls to her home, shared with husband Robert Levine. The October incident was "medical in nature" and involved a "diabetic," according to the official report.
In addition to suffering from Type 1 diabetes, Moore has been plagued by kidney and heart disease, and Alzheimer's. Despite her ills, Moore has "vehemently resisted" being placed in a nursing home, relying instead on home aides, a source said.
"One day, help might not arrive so quickly — and that could spell the end for her," warned the insider.