Nike Suspends Contract With Maria Sharapova After Failed Drug Test Drama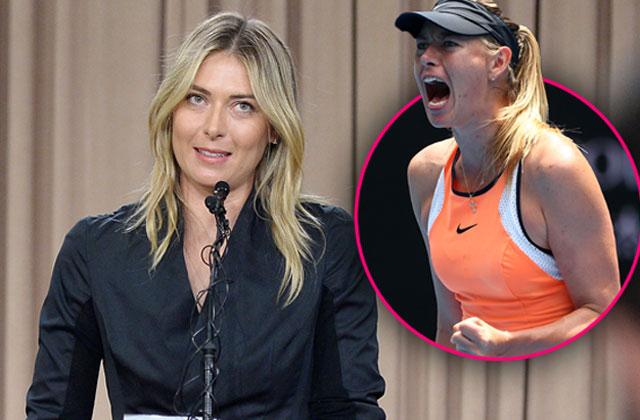 Maria Sharapova may be getting out in front of her drug test scandal and owning up to her mistake, but the tennis pro still faces major backlash.
After news broke that she tested positive for a banned substance at the Australian Open, major endorsement partner Nike announced their decision to ax her from their roster.
"We are saddened and surprised by the news about Maria Sharapova," a Nike rep told Entertainment Tonight. "We have decided to suspend our relationship with Maria while the investigation continues. We will continue to monitor the situation."
Article continues below advertisement
As RadarOnline.com previously reported, the International Tennis Federation notified the 28-year-old tennis champ that a banned drug was found in her system in January.
Sharapova noted the test came back positive for a drug called mildronate. She had been taking the substance since 2006 for what she deemed as health issues.
Mildronite wasn't banned until recently, and the World Anti-Doping Agency sent out an email with the announcement.
However, Sharapova claimed she didn't read the list of newly banned substances, resulting in her positive dope test.
"I have to take full responsibility for it," Sharapova said of the shocking news. "It's my body, and I'm responsible for what I put into it."
During a press conference, Sharapova confirmed that she has been prescribed the drug by a family doctor for the past 10 years.
"I was getting sick very often, I had a deficiency of magnesium, irregular EKG results, family history of diabetes — and that's one of the medications, along with several others that I had received," she told the press.
The athlete, who earned a whopping $29.5 million in 2015, is waiting to hear back on additional penalties.