Is Madonna OK? Singer Drinks, Swears & Begs For Sex In Shocking Performance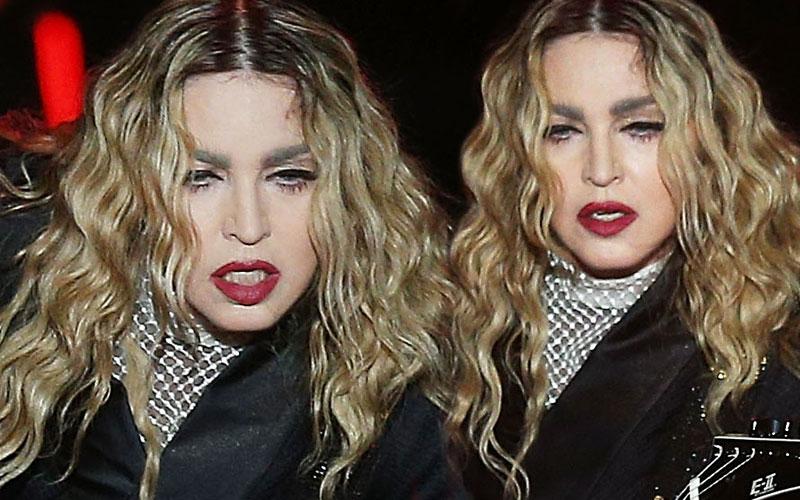 Madonna continued her world meltdown tour when she took to the stage in Melbourne, Australia, and proceeded to drink and swear up a storm.
The unhinged Material Girl, who is in the middle of a nasty custody battle with Guy Ritchie over their 15-year-old son Rocco, raised eyebrows during the weekend concert when she called her ex a "son of a b****" and shockingly demanded "someone please f*** me."
Madonna also crawled around onstage, downed tequila and even poured the mystery contents of a flask she grabbed off a concertgoer down her throat.
Article continues below advertisement