Guy Takes Rocco On Vacation Instead Of Meeting With Madonna To Talk Custody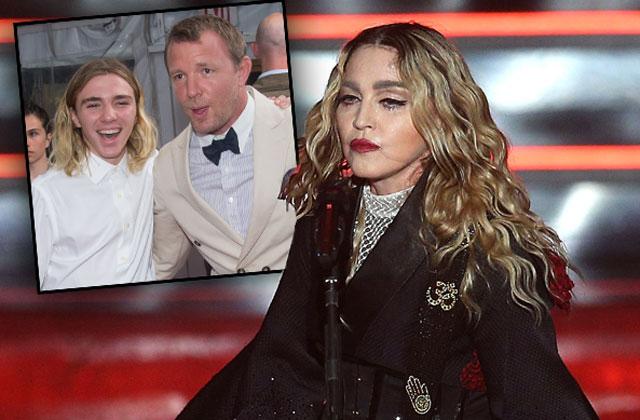 Madonna is waving a white flag in her vicious custody battle over son Rocco, but Guy Ritchie isn't having it.
The Material Mom recently reached out to her ex-husband to arrange a meeting so they could once and for all battle out their differences in person.
"There would be no lawyers," a source told Us Weekly of 57-year-old Madonna's plan.
However, added the source, "Rocco feels that she is more concerned with proving Guy wrong than with what he wants."
Article continues below advertisement
The 15-year-old may be right. Despite the seemingly generous offer, Ritchie, 47, blatantly ignored Madonna's request.
Instead, revealed an insider, "Guy recently disappeared to the Maldives with Rocco. He isn't resolving anything right now."
As RadarOnline.com reported, Madonna has been growing increasingly desperate in her custody fight with Ritchie, turning to extreme tactics, including hiring private investigators to track her ex and son.