Death Wish? Inside Lamar Odom's Boozy Night Out 7 Months After OD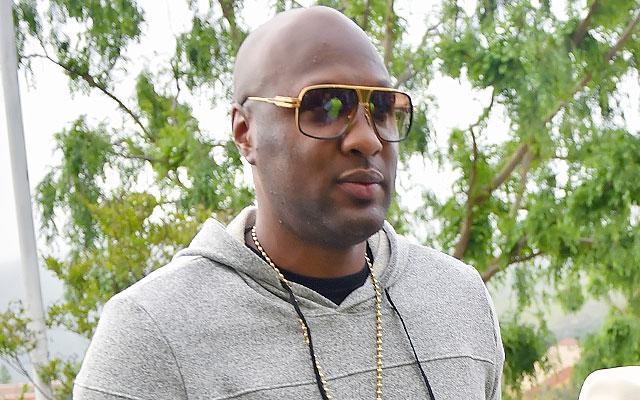 A near-fatal overdose was not enough to scare Lamar Odom straight. The disgraced NBA star was caught downing drinks this weekend, just seven months after his overdose at a Nevada brothel — and RadarOnline.com has the disturbing details.
The 36-year-old basketball player and two male friends visited Johnny O'Brien in Sherman Oaks, Calif., on Saturday night, but he didn't seem to be having a good time, an eyewitness exclusively told Radar.
Article continues below advertisement
"He looked sad, or even serious, I would say, when he came in and ordered a drink," the source claimed. "I definitely did not get the party vibe from him like he was looking to have fun or have a good time."
And although the general vibe in the Irish pub was a happy one, the mood wasn't enough to get Odom out of his apparent slump, said the source.
"The bar was playing old school hip-hop that night and while Lamar's friends were singing along and having fun, Lamar stared aimlessly at the TV sipping his drink," the source told Radar. According to reports, he downed three mixed drinks, and one Rémy Martin cognac, but still failed to get into the party spirit.
Instead, the NBA champ stayed to himself.
"He didn't talk to anyone, not even his buddies. He paid for the drinks and sat on a booth away from the crowd with his sunglasses and hoodie on," the eyewitness said. "He was only here for about an hour."
As Radar previously reported, staff claimed that Odom was there until around 1 a.m.
The booze binge may be a cause for concern for Khloe Kardashian. Not long after, she tweeted that she was feeling "helpless." Still, the basketball star's health has improved drastically since he was found unconscious in a Nevada brothel in October 2015. In a recent interview, Kardashian said that he's "doing great."