Exclusive
Here Comes The Bride? Kris Scheming Kourtney & Scott Wedding To Make Bank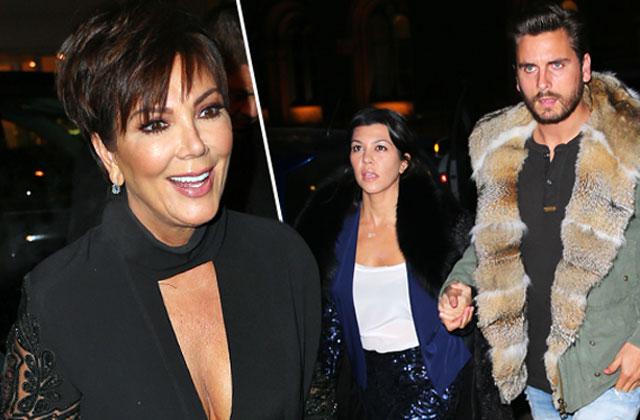 Kris Jenner could really use a big reality check! RadarOnline.com has learned that the money-hungry momager is secretly planning an over-the-top wedding for Kourtney Kardashian and Scott Disick.
The only problem? Disick, 32, is continuing on his downward spiral, which included a recent bender partying in Mexico, while 36-year-old Kardashian is actively hooking up with Justin Bieber, 22.
Undeterred by inconvenient facts, Jenner is forging ahead with her plans for a wedding between the pair.
Article continues below advertisement
"She knows there are huge bucks to be made if Scott gets his act together and agrees to walk down the aisle with Kourtney," an insider told Radar.
"It's classic Kris, turning a blind eye to Scott's issues, all she can think of is money and opportunity," continued the insider of 60-year-old Jenner. "Every time he relapses she just pushes the date back a few months."
Ultimately, added the insider, "It doesn't matter if this marriage disintegrates after a few months as long as they go through with it. To her it's all about a payday and publicity — love and health don't factor into it."