Kris Jenner 'Deliberately Leaked' Kim Kardashian's Sex Tape, New Book Claims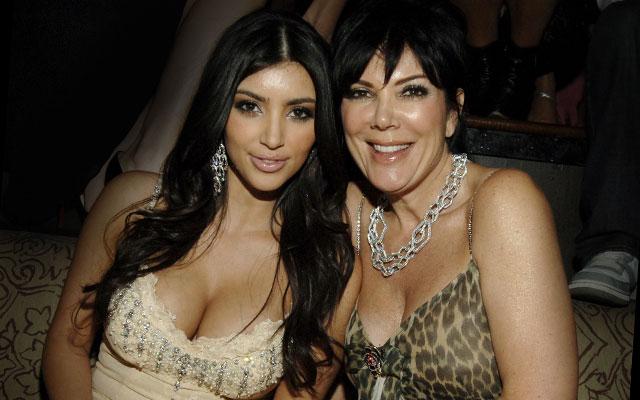 Kim Kardashian just can't escape her infamous sex tape! In a new book, Kardashian Dynasty, author Ian Halperin claims that the scandalous home video made with Ray J in 2003 was "deliberately leaked" by none other than momager Kris Jenner !
Of course, this isn't the first time fingers have pointed to the Kardashian matriarch.
"Kris was totally involved in arranging the sale of Kim's tape," a source previously told Radar of Kim's on-camera tryst with her then-boyfriend.
Article continues below advertisement
Meanwhile, a source in the adult film industry told Halperin, "A mutual friend of Kim and Paris Hilton had advised her that if she wanted to achieve fame, a sex tape would be the way to go...Kim had discussed the idea of producing a tape with her family beforehand."
"It was Kris who engineered the deal behind the scenes and was responsible for the tape seeing the light of day," a former friend of Kim told Halperin of Kris' alleged deal with Vivid Entertainment, though he added it's been a rumor for some time in Hollywood.
After posing as a celebrity sex tape peddler in order to speak to a Vivid rep, Halperin learn that "when it comes to…selling a sex tape, both parties need to sign off."
"A third party brought it to Vivid. We got in touch with the Kardashian family," the spokesperson apparently continued, noting that the tape would most likely leak regardless, without the celebrity getting paid. "So why not work for us, and we'll make sure that it will not only get out, but that it will be distributed the way you want."
Article continues below advertisement
"You'll get a nice payment for it," the rep reportedly continued."I can tell you right now: Kim Kardashian's movie came out in '07, and she's made millions."
Of course, Kim threatened to sue Vivid and was reportedly paid $5 million in a settlement, but the tape was still released.
"It is clear that Vivid would not have announced plans to distribute Kim's tape without a clear indication from the family that they would give the go-ahead once they had come to terms on a price," Halperin concluded of the scandal.
Soon after, a rep for Kim denied his claims, saying, "All the assertions are false."
Halperin's salacious new book is set to hit the shelves on April 19th.