Khloe Kardashian Reveals Kris Jenner's Affair 'Destroyed' Dad Robert Kardashian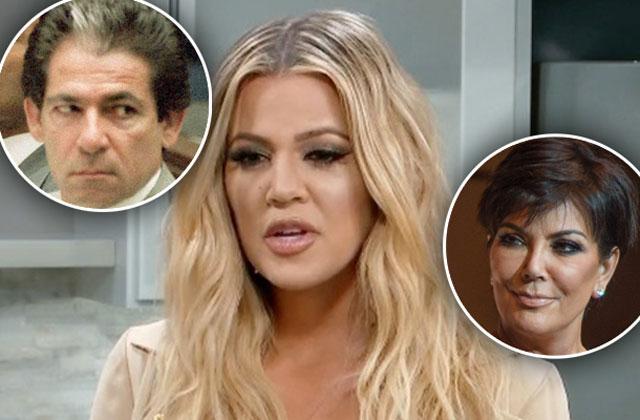 Khloe Kardashian refuses to be unfaithful in any relationship thanks to mom Kris Jenner's scandalous affair in the late 1980s, when she was still married to Robert Kardashian.
While discussing her now-over relationship with James Harden on Kocktails With Khloe, the reality star, 31, shared that her mother's infidelity taught her never to go astray in her own love life.
"I saw how it destroyed my dad," she said. "I saw what it did to my dad so I don't want to do that. I also saw the regret from my mom."
Article continues below advertisement
In Kris Jenner's 2011 memoir, Kris Jenner...And All Things Kardashian, the 60-year-old admitted to having an affair with a producer when she was 30, calling it the "biggest regret" of her life.
Interestingly, as Radar previously reported, Khloe's relationship with basketball star Harden, 26, came to a close after she caught him cheating — and she has the receipts to prove it !
"He sought me out, he wanted to be committed…then wasn't committed," Khloe revealed on her show last week.
Watch the Video on RadarOnline.com:
As for estranged husband Lamar Odom's unfaithful ways, Khloe admitted that their relationship was great otherwise.
"People can say whatever they want about Lamar, but our relationship was so unbelievable," the star confessed. "The good outweighed the bad. I still have only great things to say about him. But he also set the bar high for future relationships."
"I want Lamar to be happy with his life," she added of his recovery process after being found unconscious in a Nevada brothel last October. "I feel like that is my role."
Kocktails with Khloé airs Wednesdays at 10 p.m. ET on FYI.