Khloe's Ab-tastic Shot WAS Tweaked, Photoshop Expert Claims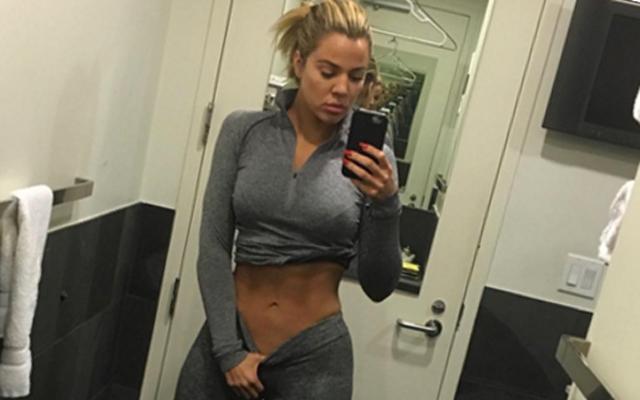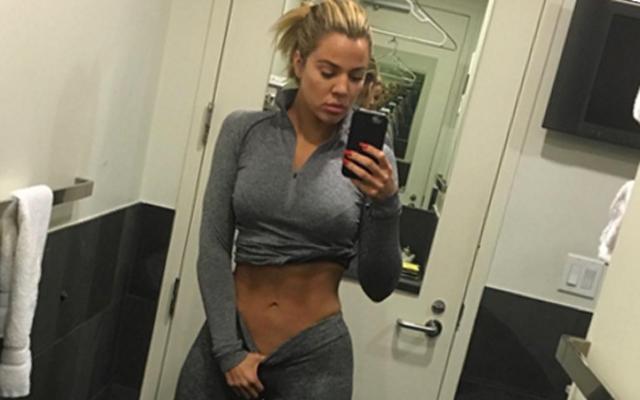 Khloe Kardashian hit back hard when Instagram critics accused her of doctoring a recent ab shot, insisting her curves are all-natural. But a photoshop expert tells RadarOnline.com that it appears she DID digitally alter the photo.
Article continues below advertisement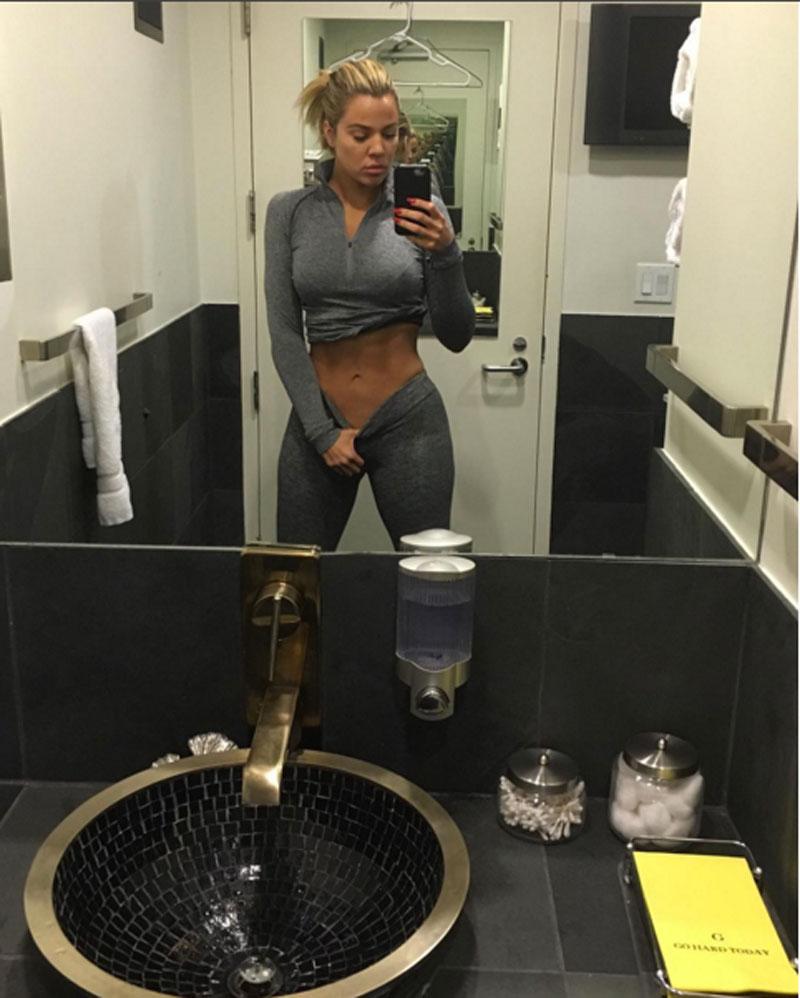 Hours later Kardashian reposted the picture and wrote a sarcastic note to her followers: "If only hatin burned calories how dope yall would be. Too bad it doesn't. Here's the OG shot. The petty movement ain't cute. Oh and I almost forgot.... Namaste."
Article continues below advertisement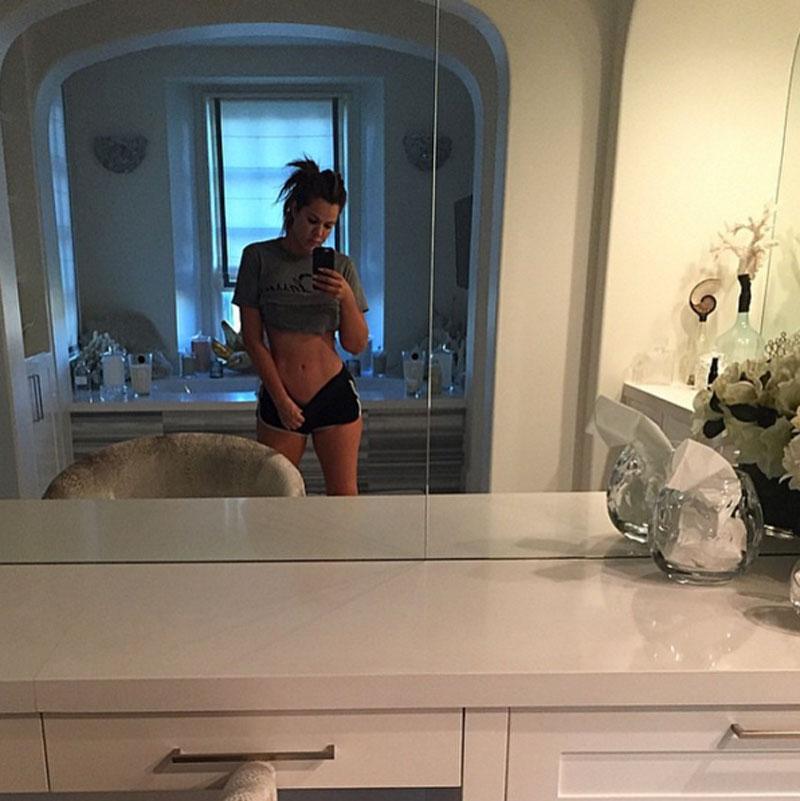 Celebrity photographer and photoshop expert Alan Barry told RadarOnline.com: "Photoshop has filters, one of the filters is distortion. In distortion there is something called the liquify tool which allows you to distort images. When used incorrectly, as it was clearly done here, the result is those vertical lines getting distorted. If you look at the line under the door hinge you could see the warp on that line. Whoever did it, that's amateur hour when I see that. It also makes me think that the lower part of her abdomen was photoshopped as well. It looks so smooth I just find it really hard to believe that her abdomen is that flat."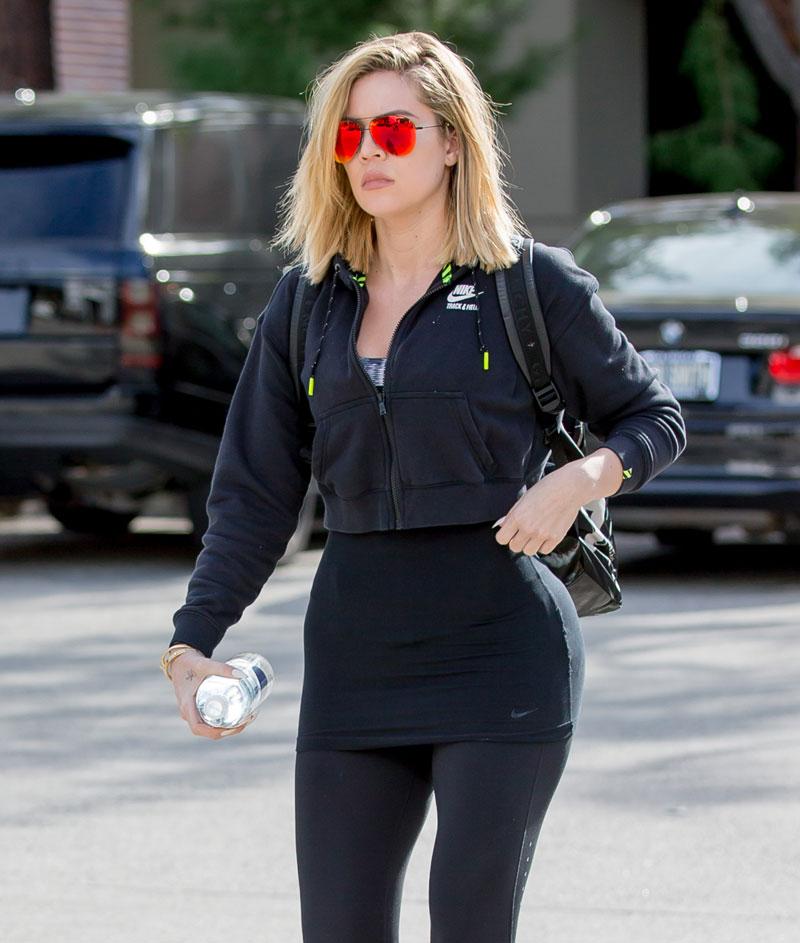 Kardashian had originally bragged about her body: "I'm just trying to be better than I used to be. I compete with myself."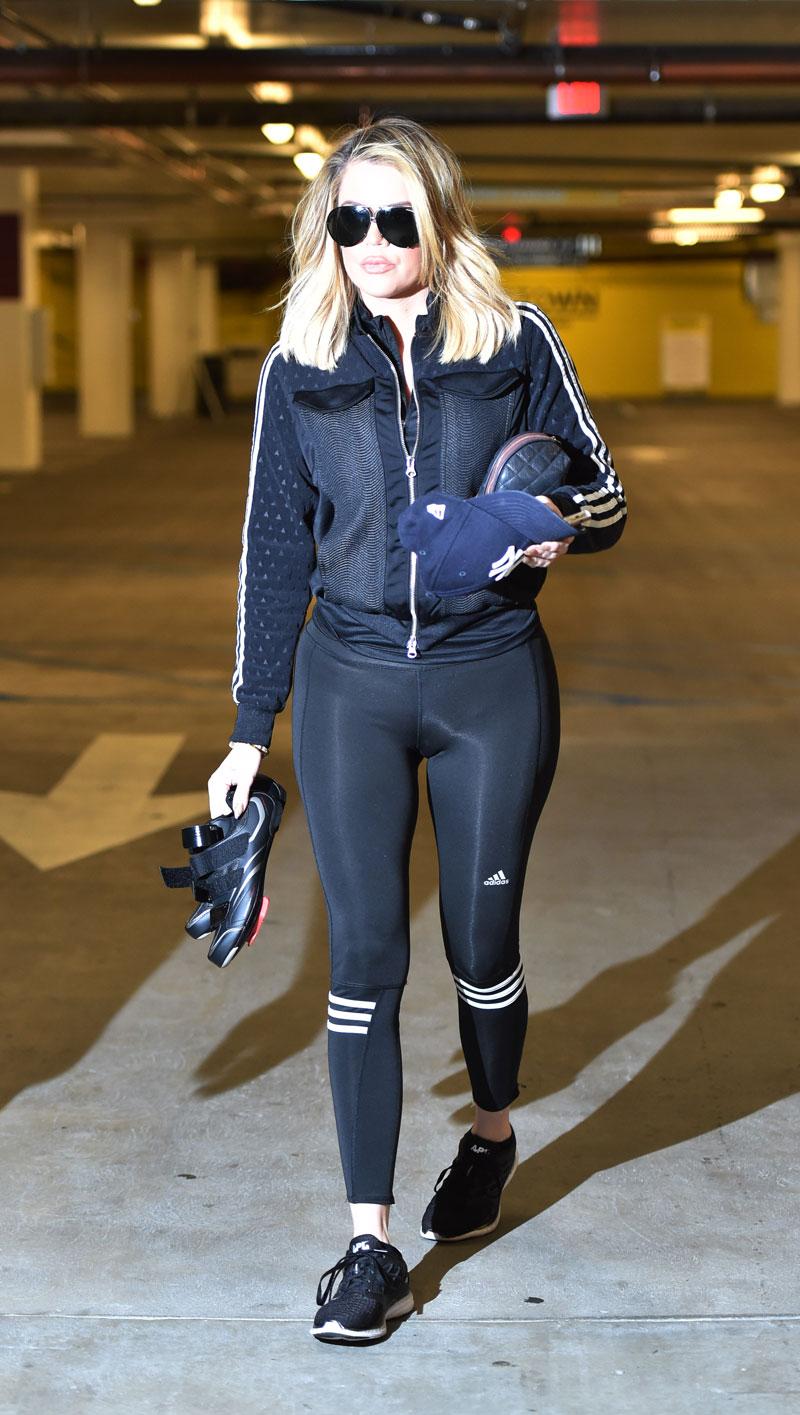 But even though she deleted the picture and posted the real version, she credited her hot body to her celeb trainer Gunnar Peterson, who beat her up in the gym.