Kim Kardashian Joins Snapchat After Nude Selfie Scandal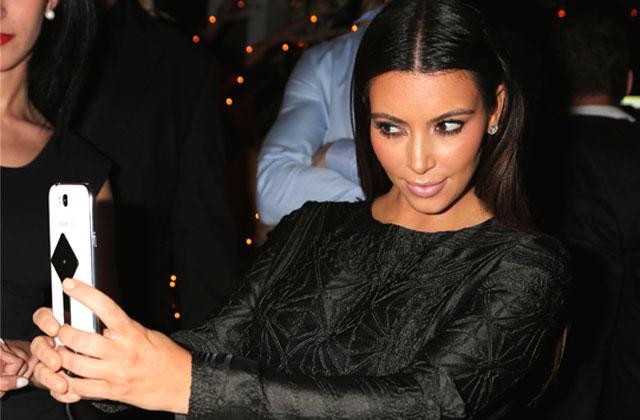 After months of teasing fans and followers, Kim Kardashian has finally joined Snapchat.
The 35-year-old took to Instagram Tuesday evening to announce her big debut on the popular app, sharing a selfie (not nude, sorry) featuring sister Kourtney, 36, in the background.
"Snapchat alert! I'm finally on! Add me – KimKardashian," she captioned the photo, accompanied by a peach emoji.
Of course, Kardashian's Snapchat premiere could be interpreted as another diss to her haters.
Article continues below advertisement
"I don't do drugs, I hardly drink, I've never committed a crime — and yet I'm a bad role model for being proud of my body?" Kardashian wrote in a post dedicated to International Women's Day on her website and app. "It always seems to come back around to my sex tape. Yes, a sex tape that was made 13 years ago. 13 YEARS AGO. Literally that lonnng ago. And people still want to talk about it ?!?!"
"I am empowered by my body. I am empowered by my sexuality. I am empowered by feeling comfortable in my skin," she went on. "It's 2016. The body-shaming and slut-shaming — it's like, enough is enough. I will not live my life dictated by the issues you have with my sexuality. You be you and let me be me."