Kim Takes Control! Kardashian Refusing To Let Kanye Style Her For Met Gala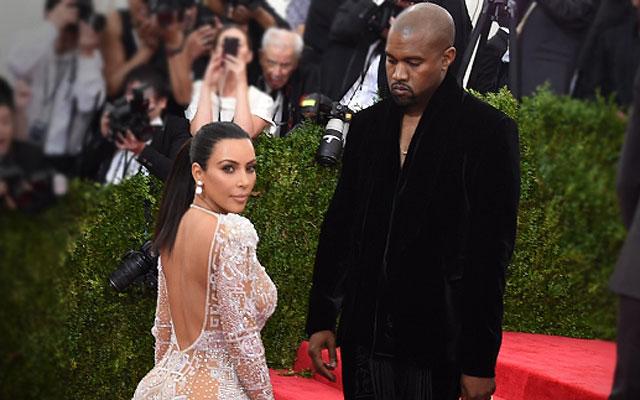 Kim Kardashian and Kanye West's marriage has been on the rocks for months, but RadarOnline.com has learned that the couple is fighting worse than ever — over fashion!
As Radar reported, Kardashian has let West style her for the infamous Met Gala over the past few years, leading to some notorious missteps. But this year, the source said, she doesn't want to leave anything to chance.
"Kim doesn't want to do anything risky," an insider told Radar. "She wants to wear something classic and elegant. Nothing like that floral print dress Kanye persuaded her to wear in 2013."
Article continues below advertisement
This year's theme will be Manus x Machina: Fashion in an Age of Technology. The accompanying exhibition for the Metropolitan Museum of Art will "focus on the dichotomy between handmade haute couture and machine-made fashion," according to Vogue.com.
Given that context, "Kanye thinks he can totally push the envelope and have Kim in something very avant garde and unique," an insider told Radar. "The theme plays to Kanye's strengths as a fashion designer, and it's very frustrating that Kim isn't falling in line."
"Kanye is very vocal about Kim's fashion choices and is hyper-critical when he doesn't agree with how she is presenting herself," the source explained. "They are fighting non-stop over this, and it has just gotten ridiculous."
Last year, Vogue's 2015 Met Gala Special Edition issue featured a cover photo of Rihanna, alongside a list of several celebrities' names, including Kardashian's 19-year-old model half-sister Kendall Jenner, as well as Beyonce, Jennifer Lawrence, George and Amal Clooney, Derek Jeter, Jennifer Lopez, FKA Twigs, Robert Pattinson and Lady Gaga. Noticeably absent was Kardashian, 35.
One possible reason? As Radar previously reported, Kardashian, 35, disobeyed Anna Wintour's wishes by posting selfies on her social media during the event, despite an announcement that guests were forbidden to do so.
Do you think Kim should let Kanye style her? Let us know in the comments!