Wet & Wild West! Kanye Shockingly Jumps Into A Lake During Free Outdoor Show In Armenia, Hundreds Of Fans Follow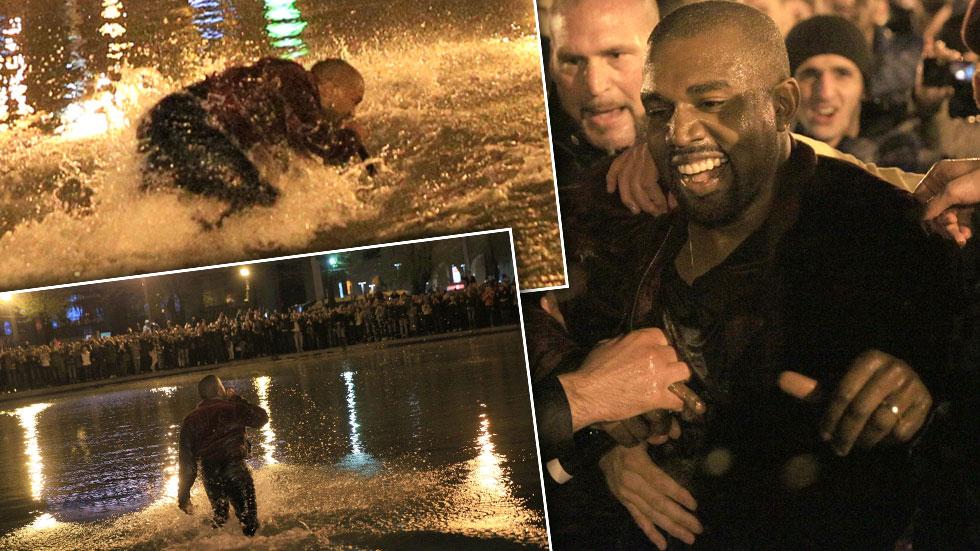 Kanye West jumped in a lake in Armenia Sunday, causing a commotion that led to authorities shutting down the outdoor performance.
Article continues below advertisement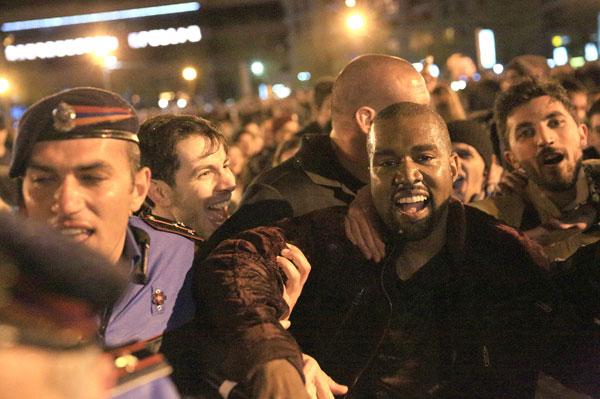 Article continues below advertisement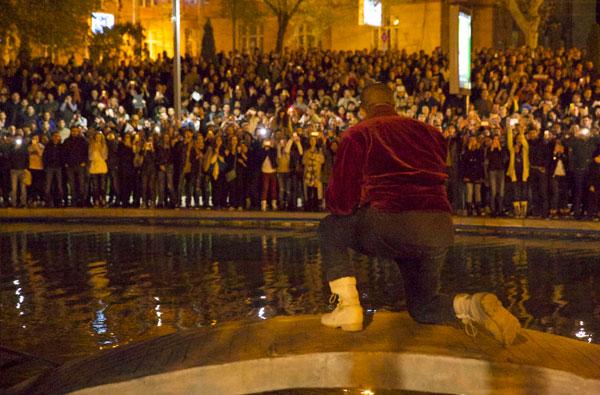 The 37-year-old singer took the plunge as he performed his single, "Good Life."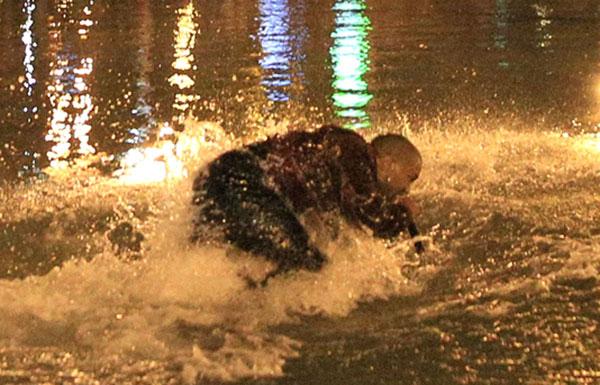 West's wife Kim Kardashian tweeted that on the "exciting crazy night ... Kanye jumped in swan lake to be closer to the crowd."
Article continues below advertisement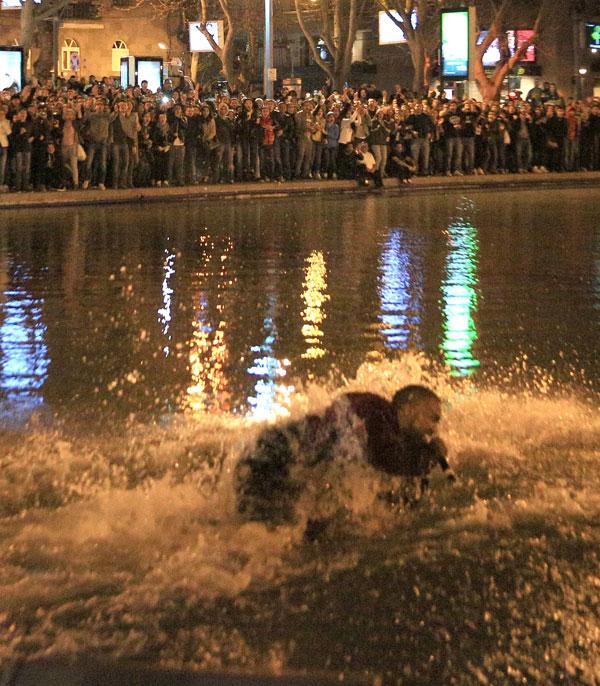 Kim said that Kanye decided to do the free concert on the spur-of-the-moment.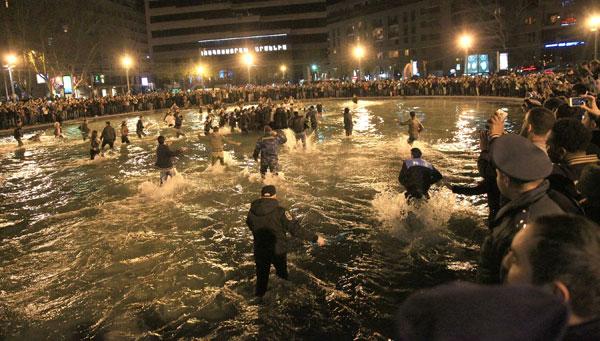 The superstar makes a splash as thousands of Armenian fans enjoy the show.
Article continues below advertisement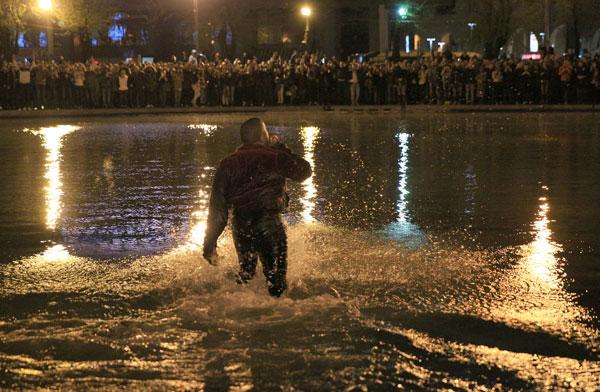 Bystanders were happy to oblige Kanye's request of joining him in the water, which ultimately led to chaos that spurred officials to shut it down.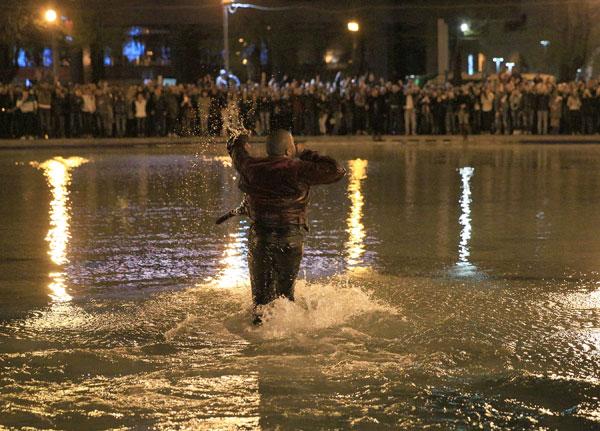 The rapper and his family are in town during an emotional time, as Armenians are observing the centennial of the Armenian genocide, in which an estimated 1.5 million natives were killed by Ottoman Turks. (Turkey disputes many of the claims.)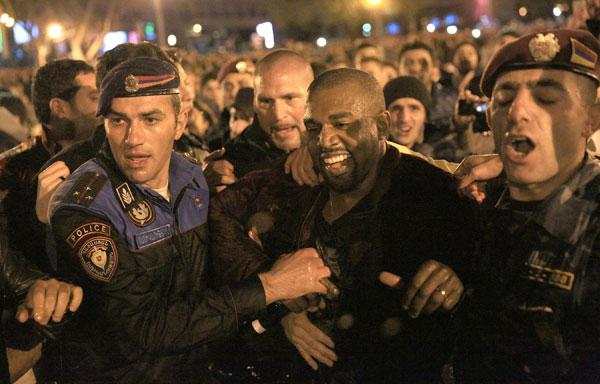 Security guards and police darted into the water to rescue the singer from the stampede of fans.