Exclusive
Exposed! Khloe Kardashian Hooking Up With New 'Go-To Booty Call' The Game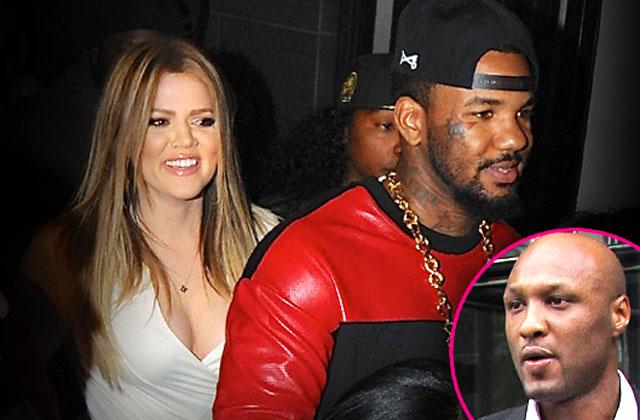 RadarOnline.com has exclusively learned Khloe Kardashian has been meeting up for secret dates with The Game!
"He's been her go-to booty call ever since James Harden cheated on her," an insider revealed.
Despite the fun she's having with the 36-year-old bad boy rapper, whose real name is Jayceon Terrell Taylor, the hookups have created "a delicate situation" for the still married reality star.
"The last thing she wants to do is hurt Lamar, but the truth is that she has needs and he's in no position to help her right now," explained the insider.
Article continues below advertisement
"Lamar's recovery is ongoing, but his sex drive is non-existent and he's crashed out asleep as early as 6 p.m. every night," said the insider of the former NBA player.
Kardashian, 31, recently opened up about why she decided to stay away from Odom, 36, before his nearly fatal overdose last year at a Nevada brothel.
"You need a break, so you can process everything, and you need to respect yourself and your own emotions," Kardashian said.
However, countered the insider, "Lamar has no idea Khloe's fooling around behind his back, this will destroy him when he eventually finds out."