Diva Alert! 'Arrogant' Kathryn's Behind-The-Scenes Meltdowns Exposed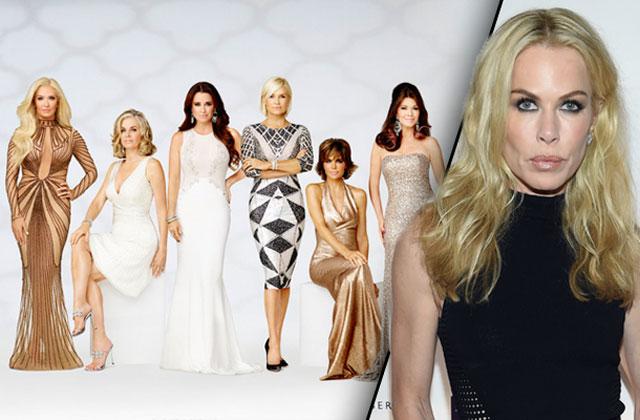 Real Housewives of Beverly Hills newcomer Kathryn Edwards has already made a splash with her wild behavior on-screen. But insiders told RadarOnline.com has learned that her diva antics crossed the line when the cameras weren't rolling!
According to a show source, "Producers told Kathryn she needed to be a villain for this season since the departure of Kim Richards left the show rather boring. Known for being outspoken, Kathryn didn't really need to do anything differently from the way she normally behaves!"
Article continues below advertisement
"But towards the end of filming, Kathryn's ego was getting out of control," the insider said. "She was showing up late, and bringing her own hair and make-up team. This would delay shooting for hours. It was rude and arrogant, especially given that Kathryn is new to the show!"
As RHOBH viewers know, Edwards's bad behavior was on full display on Tuesday night's episode, when she got into a heated argument with Erika Girardi, which resulted in Girardia's husband, Tom, telling the former model to leave their house.
Erika was disgusted by Edwards's "loud" and "aggressive" behavior, she said.
"I can't believe the words that were coming out of this woman's mouth," Erika explained in her confessional. "This is really rude. I would never come to someone's home, meet someone's husband for the first time and act like a fckin a*."
But as for husbands, the insider hinted that the RHOBH women have begun gossiping about potential secrets Edwards's own spouse might be hiding.
The insider added, "Kathryn might go on the war path when she discovers the women have been talking about her hot hunky husband, Donnie, behind her back!"