CBS Sued Over Judge Judy's $47 Million Salary!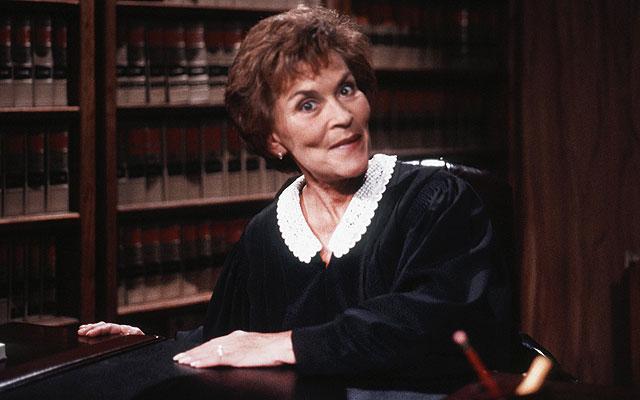 Judge Judy Sheindlin better hold onto her purse strings! A new lawsuit claims that the popular TV judge's salary has been cutting into profits owed to a talent agency associated with the series.
In court documents filed in Los Angeles on Monday, Rebel Entertainment Partners asserts that company big wig Richard Lawrence met Sheindlin more than two decades ago, "recognized Sheindlin's star potential," and "successfully pitched" the court show Judge Judy.
Article continues below advertisement
However, reps at Rebel Entertainment claim the agency has not received contractually obligated payments for Judge Judy since 2010, due to Sheindlin's $47 million salary, naming Big Ticket Television, CBS Studios and CBS Corporation as defendants.
The suit also accuses the defendants of finding ways to make the show appear to be in the red, despite the series raking in more than $1.7 billion over 19 seasons. Rebel Entertainment cited Sheindlin's major salary increase in 2009 as an alleged tactic used in "wiping out Rebel's net profits."
Meanwhile, the show's no-nonsense judge recently weighed in on the matter, slamming Rebel Entertainment for their so-called ridiculous claims.
"The fact that Richard Lawrence is complaining about my salary is actually hilarious," she scoffed. "I met Mr. Lawrence for two hours some twenty-one years ago. Neither I nor anyone involved in the day-to-day production of my program has heard from him in 20 years. Not a card, not a gift, not a flower, not a congratulations."
"Yet he has somehow received over $17,000,000 from my program. My rudimentary math translates that into $8,500,000 an hour for Mr. Lawrence. Not a bad payday," Sheindlin continued. "Now complaining about not getting enough money, that's real chutzpah! Since I have not spoken with Mr. Lawrence in over 20 years to suggest that he had any involvement in my creating 'Hot Bench' is equally laughable."