Even More Fakery! 'Judge Judy' Producer Recruits Participants With Promises Of Paid Legal Fees & Free Trip To L.A. –– Read The Letter Here!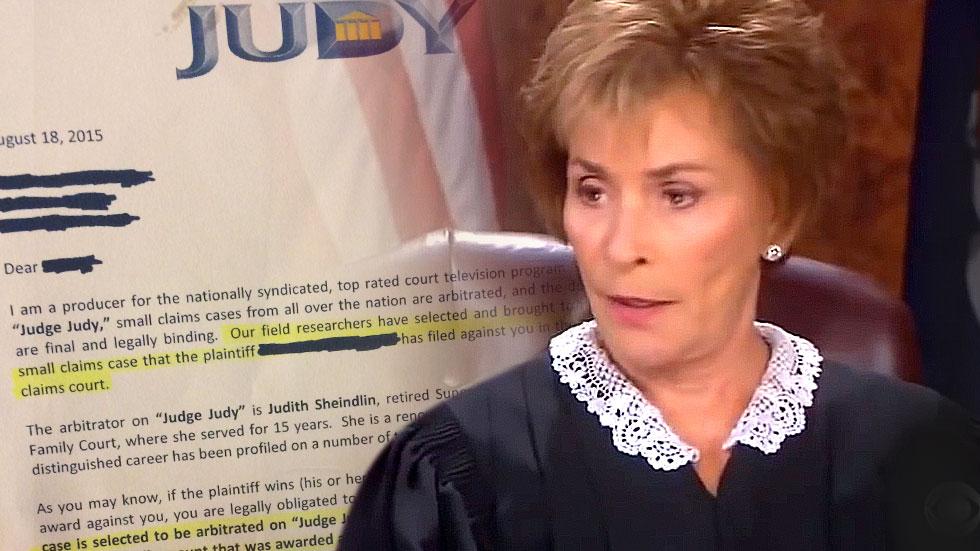 A letter from a Judge Judy staffer has leaked, uncovering the multiple levels of fakery the courtroom reality show is built upon.
The letter, signed by producer Julie Turner, reveals how the program employs "field researchers" who review and suggest cases pending in small claims court that they think would make for explosive TV fare.
Potential participants are also baited in the letter with a number of sweeteners: defendants, for example, are told that the show guarantees "to pay the plaintiff the full amount that was awarded against you," and "you pay nothing."
Article continues below advertisement
http://imgur.com/gallery/2W6d2Pa
Even better for the litigants, according to the letter, is that "no civil judgement will be entered against you if you lose the case," as appearing before the cameras acts as arbitration as opposed to litigation.
Tempting to both plaintiffs and defendants is an all-expenses trip to Los Angeles for them (and any witnesses), along with an "appearance fee" for putting their case before the cameras.
"I work with children with disabilities and after the show aired I was told that a 'f** should not be working' with these kids," Kohalisky told Radar. "People that normally talk to me now turn their heads when they see me and pretend that I don't exist."
Kohalisky also claimed that producers tried to get him to sue for more, lie about one of his witnesses and broadcast a mistruth about being evicted from his home.