Married To A Murderer! Joran's Wife Says 'I Respect Him' Despite Confession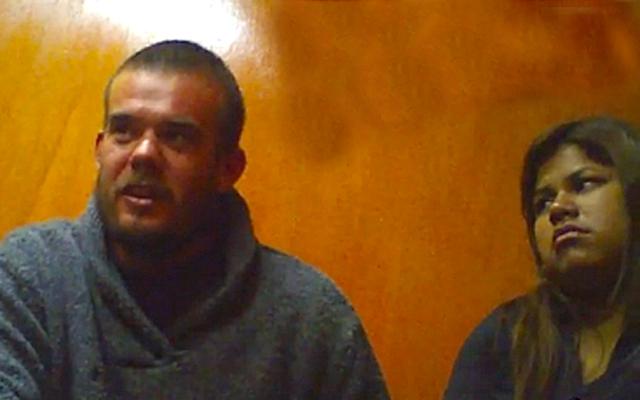 Joran van der Sloot's wife wasn't surprised when he made a bombshell murder case confession while seated right next to her — because she didn't understand what he was saying!
Van der Sloot married Leidy Figueroa in a Peruvian prison in 2014. She was sitting by his side as a RadarOnline.com and The National ENQUIRER operative captured him on hidden camera saying that he admits to the Natalee Holloway murder.
Article continues below advertisement
In the bombshell video taped at Peru's Challpalca prison in February, her placid expression as he utters the fateful words is stunning. But it's not because he'd already shared the information with her. She told Holland's Shownieuws that she had no clue he was making such a life-changing announcement right next to her!
"I didn't understand a word that Joran was saying!" she told Shownieuws. "I'm learning English, but I can't speak Joran's native language of Dutch at all."
MORE ON:
Joran Van der Sloot
"I respect him speaking his own language, so I don't know anything about these confessions," she said.
What's more, she claimed, "I don't even have internet, so I'm unaware of his quotes."
Van der Sloot was imprisoned for the 2010 murder of Peruvian woman Stephany Flores. He met Fiegueroa while she was visiting a family member, and impregnated her behind bars.
Since then, Figueroa has been one of his most outspoken defenders.
"My Joran is no monster," she's said, insisting he "seeks forgiveness" for his sick crimes, and that he's a "different man" after finding God.
Whether she'll stick by him after this latest bombshell remains to be seen.
For more on van der Sloot's confession, pickup the latest issue of The ENQUIRER, on stands now!