Romantic Getaway! Teresa & Joe Vacation Before His Prison Sentence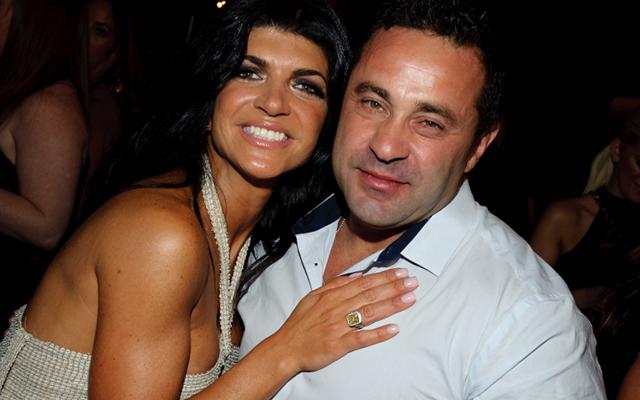 With just days before Teresa Giudice's husband Joe checks into prison to begin his 41-month sentence, RadarOnline.com has exclusively learned that the Real Housewives of New Jersey couple went on a romantic getaway.
"Teresa and Joe went away to Virginia for the weekend," a source told Radar.
According to the source, the short trip wasn't captured for the hit reality show.
"They didn't film over the weekend," the source said. "They just made it into a special weekend especially since Joe is leaving."
Article continues below advertisement
But the vacation won't be Joe's last hurrah.
"Word is out there's a goodbye party Monday night for Joe and only his closest friends will be attending," the source added.
Prior to all these festivities, Radar reported that Joe and Teresa, 43, stepped out for a date last week, but the 43-year-old father of four remained sober and somber during the entire event.
"He was out of sorts, quiet and didn't seem to be mentally present," a witness described of the sad scene. "It seemed like he was alone with his thoughts."
As Radar reported, Bravo cameras have been rolling since Teresa completed her own sentence and was release just before the holidays in December.
And cameras will also be around to capture his final moments before Joe ships out.
"Cameras will of course document the final moments at home as he says goodbye to Teresa and the girls," an insider told Radar previously.
But when it comes to the drive to the Federal Correction Institution in Fort Dix, New Jersey —a mere two hours from the family mansion — Joe will be taking his final ride alone while his family remains at home.
"Joe doesn't want a lot of hoopla as he goes in," the insider explained.
Of course, RHONJ producers are hoping that the moments they do capture of the Giudice family in the next couple of days "will result in big ratings," the insider said.