Custody Battle! Jenelle & Nathan To Face Off In Fight For Son Kaiser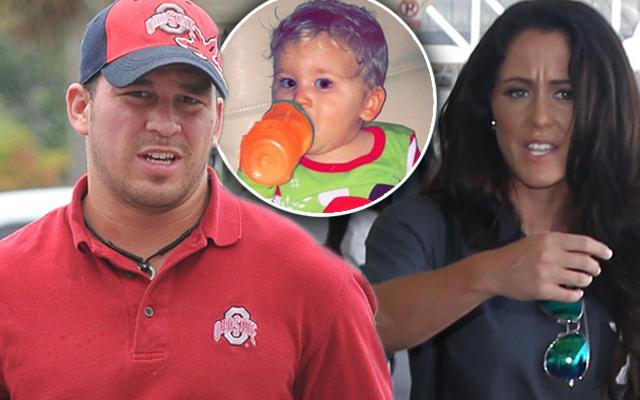 Article continues below advertisement
But according to the source, the court date is to set up as a method of arbitration so that the Teen Mom 2 stars can work on coming to a custody agreement.
"It's a mediation orientation on Monday," the source said. "They explain to you how and where Jenelle and Nathan would negotiate on terms of custody."
Evans has feuded with Griffith ever since they split last year.
To make matters of worse—as Radar previously reported—she's currently in the midst of criminal legal proceeds to fight against battery and assault charges stemming from her August 2015 arrest when she was accused of throwing a cup at Griffith's girlfriend, Jessica Henry.
But in order to keep the custody proceedings civil, a mediator will oversee their negations.
"For mediation, it would be Jenelle and Nathan in a room with a legal authority overseeing their talks," the source said.
As Radar previously reported, Evans also plans to take Griffith to court next month in an attempt to get the 27-year-old reality star to pay her child support.
A source said that Evans feels like Griffith should hand over the dough because she believes he is still receiving hefty checks from the government for his past military service.
"She thinks he owes her something," the source said. "He was getting over $3,000 a month in 2014. It's called 'compensation' for being 'disabled' as a result of his deployment."