Indiana Woman Sentenced To 25 Years—Neglected Dead, Infant Daughter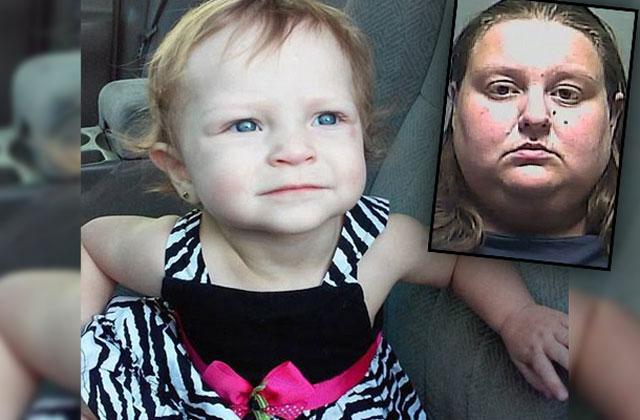 Could baby Zoey Wagoner have been saved?
Zoey's mother Jessica Wagoner has been sentenced to 25 years behind bars and another 12 years of probation after she didn't seek medical help for her 1-year-old infant.
Indystar.com reported that the 33-year-old Greenfield, Indiana mother plead guilty in February to four counts of felony neglect of a dependent.
According to the report, Wagoner failed to help her daughter after little Zoey sustained a broken arm and other injuries, which caused her death.
Article continues below advertisement
Wagoner also confessed to neglecting two other children who were aged 12 and 9.
Baby Zoey passed away on May 28 last year.
Court records revealed that the young girl had suffered from multiple blunt-force traumas resulting from an assault.
When Zoey died, she was covered in cuts and bruises and had broken bones.
Based on her injuries, local police said that Zoey "lived in hell for a year."
In February, Zoey's father Matthew Wagoner was found guilty of taking his daughter's life and got 65 years.
According to text messages between Zoey's parents, they didn't take Zoey to the hospital because they feared the Department of Child Services would get involved (DCS previously did casework on the family).
Court records said instead of getting the baby medical attention, Zoey's parents made up a story that she had fallen off of a bed.
On top of that, Matthew even took Zoey past a hospital two different times on the same day that she died.
Matthew apparently went in that direction to get to a local gas station to purchase a soda.
Sadly, Zoey's life didn't last long.
"It was a terrible, senseless crime where a beautiful girl was killed for no reason," Hancock County Prosecutor Brent Eaton said.