Presidential Election 2016
Hillary Clinton BLASTS Email Scandal Haters: 'I'm Not Even Answering That Question'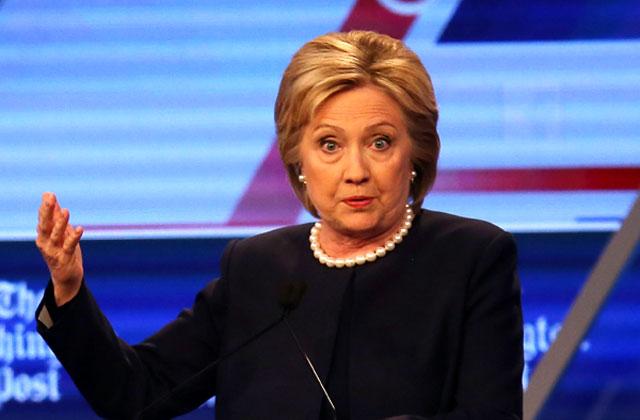 Wednesday's Democratic debate at Miami Dade College in Florida was quite the fiery affair!
Presidential candidate Hillary Clinton was particularly curt during the Univision-sponsored event, especially over her email leak scandal.
As RadarOnline.com previously reported, the prez hopeful came under fire after she was caught using a private email server during her time as secretary of state.
Since then, Clinton has denied any wrongdoing, claiming that she did not know her correspondences contained sensitive material.
Article continues below advertisement
When asked if she would consider dropping out of the race should she be indicted over the ordeal, Clinton became downright incensed.
"Oh, for goodness — it's not going to happen," she said, defending herself. "I'm not even answering that question."
The 68-year-old was later faced with recent poll results demonstrating that only 37 percent of Americans consider her honest and trustworthy.
"Obviously, it's painful for me to hear that," she added. "I have very much committed, to the best of my ability, my energies to helping people. I will continue to do that, to demonstrate by my past actions and levels of commitment and plans that people can count on me."
"I am not a natural politician like my husband and like President Obama," she added. "I can just hope that people see that I am fighting for them and that I can improve their lives."