Presidential Election 2016
Flint Woman: Hillary Clinton Literally Made Me Puke!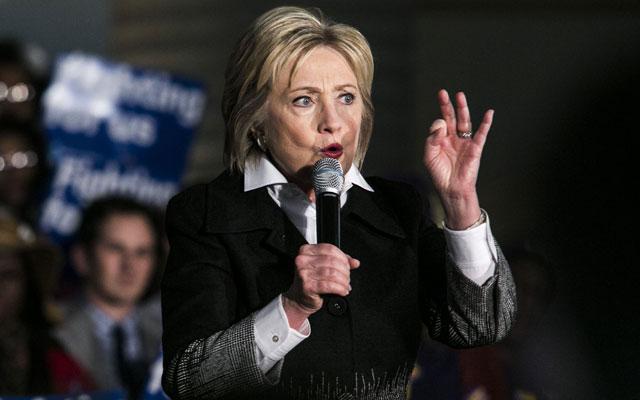 Hillary Clinton is known for inciting strong reactions on both sides of the aisle. But one Flint, Michigan, woman took her reaction to a new low when she puked over the presidential candidate!
Lee-Anne Walters said she so hurt by the candidate's indirect answer to her question regarding the Flint water crisis, that she threw up.
In an interview with The Huffington Post, Walters said she asked Clinton if she would "promise to require public water systems in the United States to remove lead pipes."
Article continues below advertisement
Clinton said she would commit "within five years to remove lead from everywhere."
"I hated Hillary Clinton's answer," Walters admitted. "It actually made me vomit in my mouth."
Walters, a Flint whistleblower whose own child suffered from elevated blood lead, said Clinton's answer was almost identical to the spin that the city and state have been serving her.
Adding fuel to the fire, both Bernie Sanders and Clinton couldn't muster up any straightforward responses to additional questions on how they would solve the water crisis in Flint during Sunday's debate.
Does Hillary make you nauseous? Let us know in the comments!