Presidential Election 2016
Bernie Sanders Slams Sneaky Hillary For Breaking Debate Rules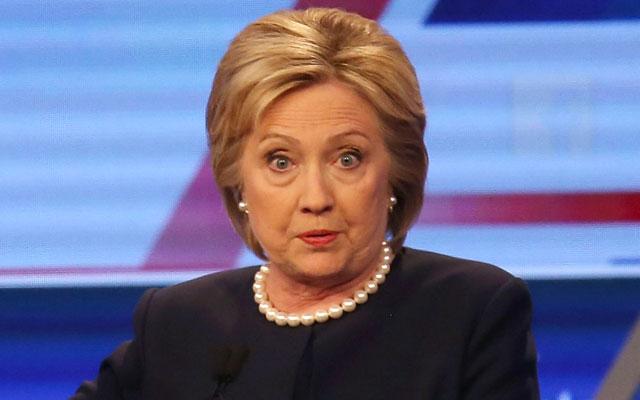 Hillary Clinton dodged questions about her email scandal during Wednesday night's Democratic debate, but the presidential candidate will have a hard time explaining this away: Critics say a photograph proves she violated debate rules during Wednesday night's showdown with Bernie Sanders!
Sanders and Clinton came out swinging at Wednesday night's Democratic debate. Clinton managed to fend off questions about a possible indictment, but the 68-year-old is facing new criticism about why she was photographed with her staff during the debate break.
Article continues below advertisement
Fox's Ed Henry tweeted this picture of Clinton speaking with her staff during a debate break, and said Sanders aide Jeff Weaver claimed debate rules prohibit candidates from consulting with staff during breaks, meaning Clinton violated DNC rules.