'Gold Rush' Fakery Exposed! Former Cast Member Claims Show Is Completely 'Scripted'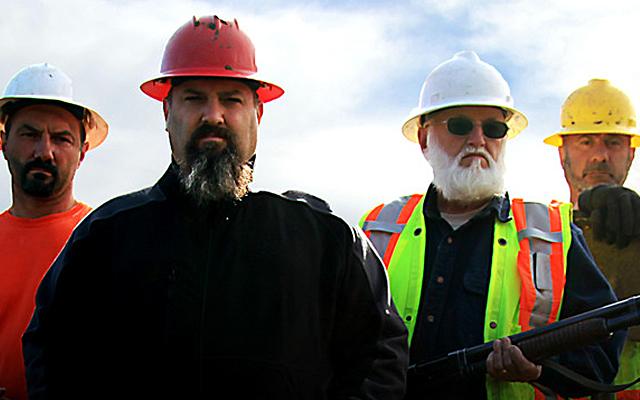 Move over, Alaskan Bush People! There's another Alaskan-based reality show being accused of blatant fakery.
The Discovery Channel's wildly popular mining series Gold Rush, which just completed its sixth season, is scripted and even directed by showrunners, former cast member Jimmy Dorsey revealed in an interview.
"It is scripted from the beginning," he told Oregon Gold. "They knew exactly what they wanted to see out of the program…They actually direct you in these situations."
Article continues below advertisement
Producers also planned Dorsey's sudden exit from the show that season, he alleged.
"It was in the script for episode four, which ended up being episode six, that I would end up leaving the show," he said. "They kind of push you towards making these things happen. They would tell me to say, 'We've got to get gold in 70 hours.'…Then they would say, 'What are you going to do if you don't get gold?' They push you towards saying I was going to leave if we did not find gold. It was never my intention to leave."
Todd Hoffman, still a staple on the series six years later, would often act out in order to create drama for the cameras, Dorsey added.
And the disgruntled miner claimed he only collected a total of $3,000 for his entire time on the reality series. (For comparison, the Kardashians reportedly kashed a shocking $100 million in a recent deal with E! for Keeping Up With the Kardashians.)
Unfortunately, the Gold Rush family dealt with a very real loss this weekend. Beloved patriarch John Schnabel died at 96.