Presidential Election 2016
Elderly Man Sucker-Punches Donald Trump Protester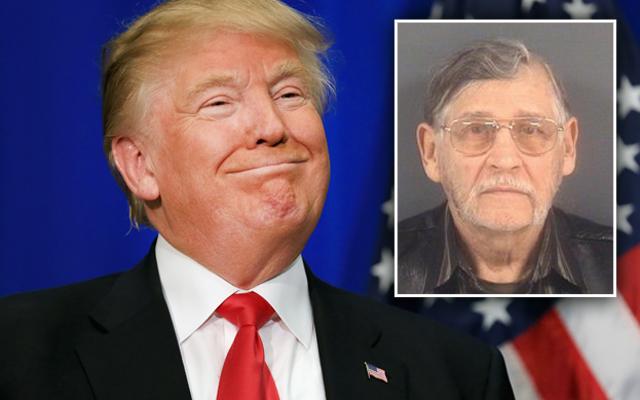 It seems Wednesday night had more clashes than just the Democratic debate. In addition to Clinton and Sanders' verbal spat, a protester was physically assaulted as he was being escorted out of a Donald Trump rally in North Carolina.
Rakeem Jones was being ushered out of Trump's event when John McGraw, a 78-year-old rally attendee, sucker-punched the protester.
"Boom, he caught me," Jones said.
"After I get it, before I could even gain my thoughts, I'm on the ground getting escorted out. Now I'm waking up this morning looking at the news and seeing me getting hit again."
Article continues below advertisement
The video shows Jones walking up the stairs and the ponytail-sporting McGraw preparing his attack. Jones was punched and soon tackled by the same law enforcement officials who were escorting him out.
McGraw was charged with assault and battery and disorderly conduct for allegedly hitting the protester.
To make matters worse, the audience reportedly began shouting "Go home n*****s" and "You need to get the f**k out of there!"
Trump has yet to comment.