Exclusive
Bill Cosby Gets Out Of Grueling Second Deposition In Playboy Mansion Sex Abuse Case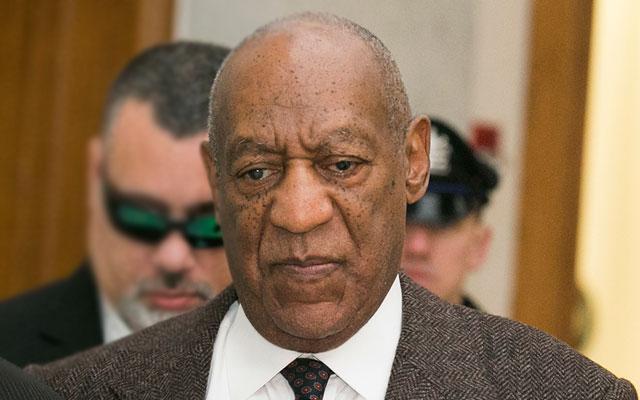 Bill Cosby will not have to give a second deposition, originally scheduled for April 7, in the sexual misconduct civil lawsuit brought by his alleged victim Judy Huth — at least for the time being.
Cosby's lawyers noted in a statement that their client's motion for a stay of his discovery in the Huth case was granted today in a hearing at the Los Angeles County Superior Court Santa Monica.
Huth accused Cosby of sexual misconduct against her will at the Playboy Mansion in 1974, when she was just 15. The civil lawsuit she filed was allowed to proceed under California law's repressed psychological injuries, which allows alleged victims to get around the statute of limitations.
Article continues below advertisement
As Radar reported, during his first grueling seven-hour deposition in the Huth case last fall, Cosby "refused to answer multiple questions and seemed very angry."
Now, the judge has placed the temporary freeze on proceedings pending the outcome of Commonwealth v. Cosby in Pennsylvania, the criminal case in which former Temple University employee Andrea Constand accuses the 78-year-old comedian of drugging and molesting her in 2004.
"In so doing, the court recognized the dilemma faced by a defendant who must choose between defending civil litigation by providing testimony on one hand and losing the case by asserting the constitutional right to remain silent on the other," noted Cosby's attorneys of today's decision.
Despite Huth's legal setback, her lawyer, Gloria Allred, pointed out in a statement to Radar that "the court has indicated that we will be permitted to come back to court to revisit this issue of when Mr. Cosby's second deposition can take place depending on the status of the criminal case."
"We opposed Mr. Cosby's motion to stay our entire case from moving forward and we won a major victory because the court refused to grant the draconian remedy sought by Mr. Cosby of stopping all discovery in this case until Mr. Cosby's criminal case is resolved," continued Allred.
"The court has recognized that the criminal case might take a long time to conclude but the court has also indicated that it would like to move our civil lawsuit along and potentially have the trial in our case in 2017."