Presidential Election 2016
Sanders Slams George Clooney for $350,000 Clinton Fundraiser!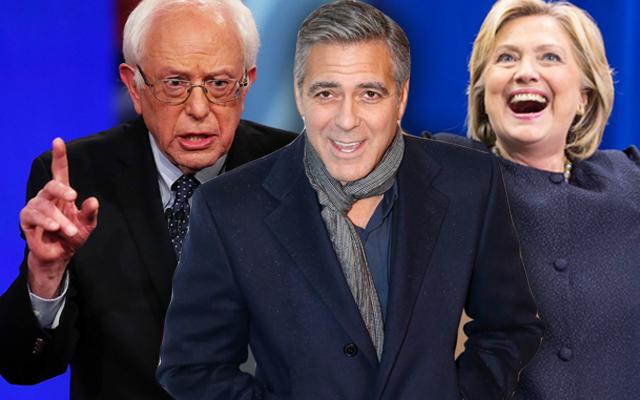 Would you pay $353,000 to sit next to George Clooney? Bernie Sanders doesn't think you should!
Next month, high-rollers who want to dine with Hillary Clinton, George, and Amal Clooney, will cough up $353,400 for a spot at a San Francisco-based fundraiser hosted by the actor. And Sanders is spitting mad over it.
"It is obscene that Secretary Clinton keeps going to big-money people to fund her campaign," Sanders told CNN's Jake Tapper.
Article continues below advertisement