Sew Shady! Obama's Fashion Guru Has A Secret Criminal Record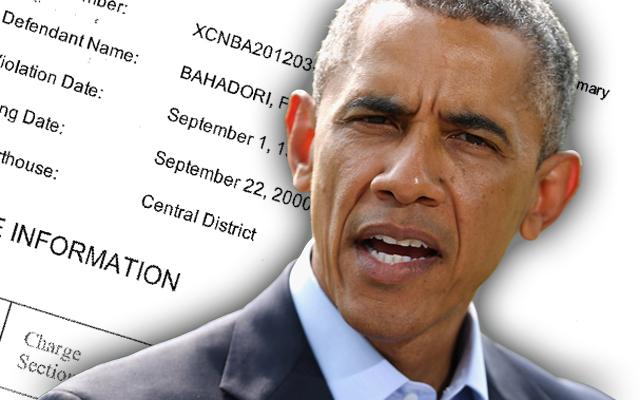 The designer who has helped dress U.S. presidents and Hollywood's A-listers has a shady past, RadarOnline.com has learned. Fashion guru to Barack Obama and more, Amir Bahadori, was once convicted of grand theft and tax evasion!
Bahadori has dressed everyone from Cary Grant and George Clooney to Ronald Reagan and President Obama and he was even a close friend to Nancy Reagan. But according to court documents obtained by Radar, his record isn't as spotless as his clothes.
Article continues below advertisement
READ The Shocking Court Documents
Court documents obtained by Radar reveal that Bahadori was convicted on one count of grand theft and three counts of tax evasion in February 2002. The designer was sentenced to more than five years in prison for these charges. Bahadori did not respond to Radar's request for comment.
Bahadori is the grandson of Amir Bahador, an Iranian minister during the era of the Shah, and his father was a General in the Iranian army. Bahadori rose the Hollywood ranks in Bel Air, opening his first store next to a trendy Bel Air restaurant where Reagan and Grant would dine.