Amber Portwood's Nightmare: Fiancé's Baby Mamas Team Up For Revenge Against Deadbeat Dad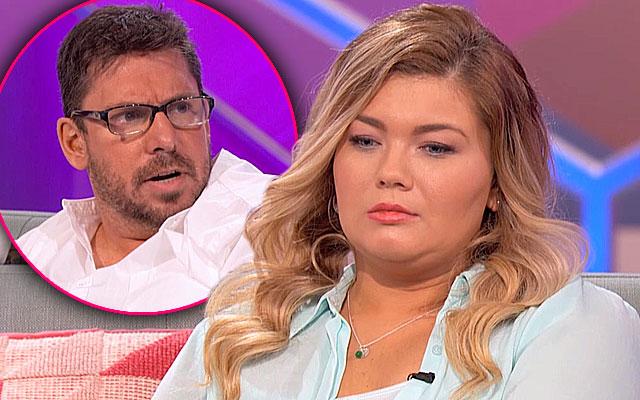 Amber Portwood's fiancé may soon have to face the past— and the people— he left behind when he fled his life in Massachusetts to join his Teen Mom OG star girlfriend across the country.
Two of Matt Baier's baby mamas are teaming up with one angry former gal pal in order to tell all about their experiences with the mysterious father of nine, who owes thousands in unpaid child support.
Judy Cornett, who called the 44-year-old "cunning" and "manipulating" in an interview with Radar, is in talks with Kelli Maguine Nunn, the mother of Baier's 8-year-old daughter, and Jeanette Reedy, the mother of his 7-year-old daughter, all three women confirm to Radar.
Article continues below advertisement
"He shouldn't be allowed to run around and not face the consequences of his very calculated actions," Nunn tells Radar.
The women are "open" to speaking about Baier in a public manner, and have even approached a TV show, she claims.
All three women would certainly have a lot to discuss.
Cornett claims Baier stole money from her, while Nunn and Reedy allege the MTV star ditched his children with them, and now owes years worth of child support payments.