'You Kiss Me, I Love That!' Leaked Recording Reveals Governor's Fling With Adviser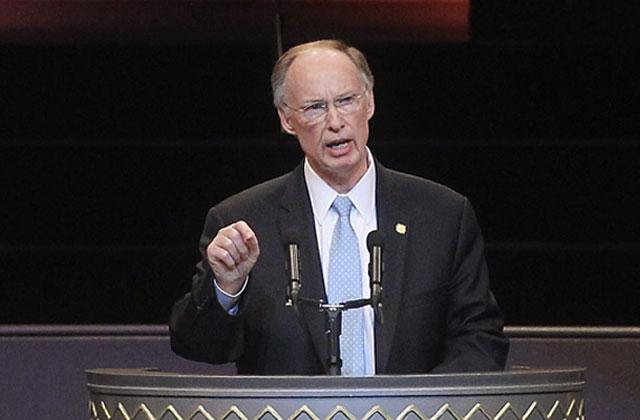 This is one speech that Alabama governor Robert Bentley did NOT want his constituents to hear! The love gov is embroiled in a nasty scandal after a recording of him having a raunchy phone conversation with an adviser was leaked to the world.
The 73-year-old, who is staunchly opposed to gay marriage, was rumored to be having an affair with Rebekah Caldwell Mason, a top adviser, dating back to last year. Now, the undated phone call reveals that they were certainly more than friends.
Article continues below advertisement
"Hey, I love that too, putting my hands under you," Bentley can be heard saying on the tape.
The conversation intensifies when the governor discusses "locking the door."
"But baby, lemme tell you what we're gonna have to do tonight…" he says. "Start locking the door. If we're gonna do what we did the other day, we're gonna have to start locking the door."
Another highlight of the recording includes Bentley detailing "getting behind" Mason.
He says, "You know what, when I stand behind you and I put my arms around you, and I put my hands on your breasts, and I put my hands on you unintelligible and pull you real close..."
Bentley has added himself to a long list of politicians who entangled themselves in a sordid ex scandal. But this one managed hit only months after the governor divorced his wife of 50 years.
The governor later held a press conference admitting that it was him speaking with Mason in the 2014 recording, but insisted he and Mason did not have a sexual relationship.
Listen to the raunchy recording below: