Yolanda Foster Slams Lisa Vanderpump For Questioning Her Children's Lyme Disease Battle!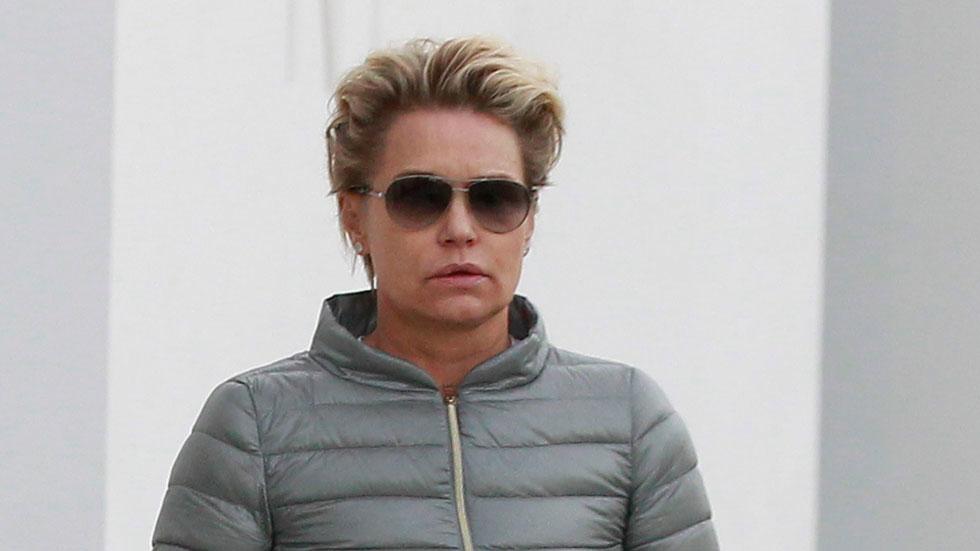 Yolanda Foster was a protective mama bear on The Real Housewives of Beverly Hills and she was out to prove the truth!
The former model got wind of Lisa Vanderpump and Kyle Richards talking about her children's, Bella and Anwar Hadid, battle with Lyme disease and questioning its authenticity.
That immediately put Yolanda on the defense and she addressed their gossiping straight away by inviting the two ladies to lunch.
Article continues below advertisement
First, Yolanda started by telling the women Lisa Rinna visited her to clear the air about some issues— "I said you are discrediting my disease … What kind of person are you?"
Yolanda Confronts 'RHOBH' Ladies Who Say She's Faking Lyme Disease
She then asked if Kyle and Vanderpump stood up for her Lyme and Kyle admitted in her confessional, "We didn't say enough. We could have said more."
Yolanda believed that if there were any questions they should have come to her. She then slammed Vanderpump for saying Anwar and Bella did not have Lyme disease based on what Mohamed Hadid, their father, might have said.
Lisa was extremely taken aback by the attack. "I've never heard in all the years I've known them, ever them, or anybody else, mention Lyme disease," she said.
Kyle Richards Gets Brutally Honest About Yolanda Foster's Divorce
"Mohamed pays for the medical bills," revealed Yolanda, which means he knows exactly what treatments Bella and Anwar are receiving and for how long.
Lisa was a deer caught in headlights as Yolanda kept pressing about spreading gossip about her children. "What I've gotten from it is that Mohamed said they are healthy," Lisa said on the rebound. "I'm saying I never knew they were ill."
Article continues below advertisement
Yolanda then presented Lisa with Bella and Anwar's medical records so she could educate herself on the disease. After which, Yolanda wanted an apology made for the accusations.
'I Can't Even Deal'— Yolanda Foster Has No Time For Doubters On 'RHOBH'
After, the ladies of Beverly Hills journeyed to San Diego to watch Erika Girardi perform onstage as Erika Jayne.
Eileen Davidson was beyond excited. She gushed to newbie Kathryn Edwards, "I think Erika is one of the most interesting people."
The topic of conversation in the limo ride was who's "stirring up" drama about Yolanda and her children because it was actually Erika who tattled, not Rinna!
Lisa Rinna Dishes On 'Speculation' Surrounding Yolanda Foster's Health
After a raunchy, provocative, and over-the-top performance Rinna confronted Erika and she denied it even though the women suspected it was the blonde.
In her confessional the singer admitted, "I am the person who told 100%" but didn't want to ruin her high after the show.