Justice Served Cold: Track Palin Gets Court Date In Alaska Assault Case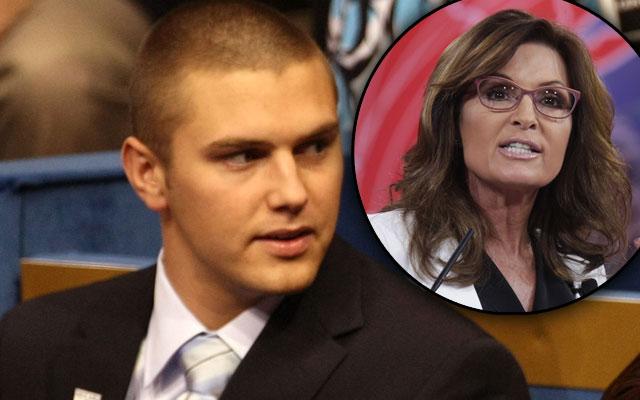 RadarOnline.com has learned that Track Palin will soon have to face the court to answer for his recent arrest for assault and possession of a weapon while intoxicated.
The army vet, who pled not guilty to the charges, must attend a pre-trial conference on Feb. 19 at the Palmer Courthouse.
If Palin does not settle his case at the pre-trial conference, the courts have set a trial call for March 24.
As RadarOnline.com reported, Palin was arrested for assault and possession of a weapon after he allegedly attacked his girlfriend in Wasilla, Alaska, on Jan. 18.
Article continues below advertisement
According to officials, Palin, 26, was drunk when he went after his girlfriend. "A male had punched her in the face and that a firearm was involved," read the police report.
Palin was arraigned the following day.
After the incident, Palin's mom, former Vice Presidential hopeful Sarah Palin, tried to write off her son's actions as having "to do with PTSD."
But an insider told RadarOnline.com there's a simpler explanation for his actions. "Track is a hothead," the insider told RadarOnline.com shortly after the attack. "He has these outbreaks."