Teresa Giudice's New Memoir Details Her Last Night Before Prison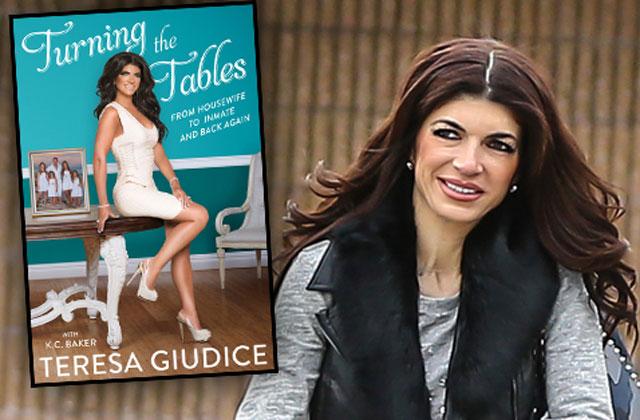 In Teresa Giudice's new memoir, Turning The Tables, the reality star describes the final hours she spent with family before starting her yearlong prison sentence last January. The book, penned by PEOPLE magazine's K.C. Baker, is set to release February 9.
Of her last evening home, Giudice, 43, writes that the family celebrated daughter Gia's birthday a few days early so she wouldn't miss it.
After hosting a party at their home in Montville, N.J., Joe and Teresa snuggled up to their four daughters in bed for one last night together.
Article continues below advertisement
According to Giudice's memoir, she soon told her little girls, "Mommy has to leave."
It didn't take long for everyone to become emotional. Gabriella, then 10, began to hyperventilate while Audriana, 5 at the time, wept, causing Milania, 8, to join in.
Soon, everyone was crying, including Joe and Teresa. The Real Housewives of New Jersey star describes how deeply traumatizing the experience was, which took place just hours before she removed her hair extensions and left to serve her fraud sentence in Danbury, Conn.
After one last "I love you" shared with Joe, Teresa was escorted by her lawyer Jim Leonard and an FBI agent hired for security reasons.
As RadarOnline.com previously reported, Teresa's stay in jail proved to be rather risqué, as her cell was dubbed the "Boom Boom Room" thanks to plenty of girl-on-girl action she witnessed. Teresa insists that she did not take on a lover behind bars. Instead, she spent her time writing down new sexual positions that she learned from her prison pals.