Shady Past: Amber Portwood's Fiancé Evicted From Home Just Days Before Moving In With 'Teen Mom' Star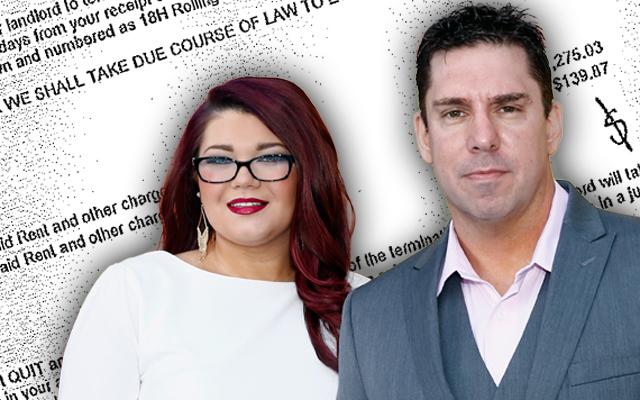 In a whirlwind romance, Teen Mom OG star Amber Portwood's fiancé, Matt Baier, moved from Massachusetts into her Indiana home just weeks after beginning their online relationship.
But the 44-year-old may have had a reason other than love to relocate across the county in October 2014.
RadarOnline.com has learned that Baier was evicted from his Fall River, Massachusetts, apartment in October 2014, affectively leaving him homeless, the same month he fled to the Midwest.
Article continues below advertisement
According to Southeastern Housing Court documents exclusively obtained by RadarOnline.com, the father of at least eight children was slapped with a notice from South Winds Apartments to vacate his home on September 6, 2014, for failing to pay rent in August and September of that year.
PROOF! READ THE SHOCKING COURT DOCUMENTS
He was told he must leave in 14 days, or the landlord would take legal action against him.
When Baier seemingly ignored the warning, he was ordered to appear in court on October 23, 2014.
When he didn't show up to the hearing, South Winds Apartments won a default judgment. Baier was ordered to leave his apartment, and pay the management company $1,515.79.
At that time, Baier moved into 25-year-old single mom Portwood's home in the suburbs of Indianapolis.
They got engaged soon after meeting for the first time in person.