Salma Hayek Rushed To Hospital With Head Injury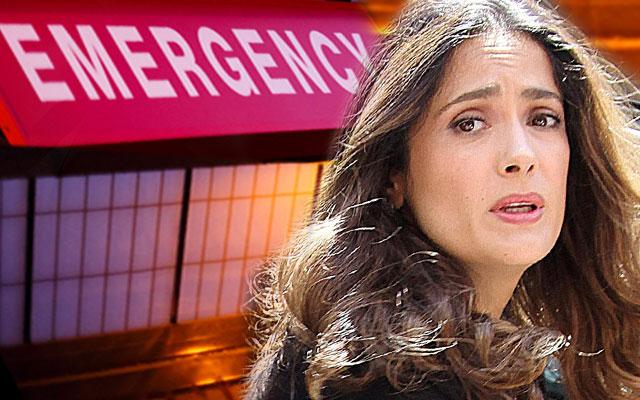 Actress Salma Hayek was rushed to the hospital this week after suffering a head injury on the set of her new film, Drunk Parents. But while head trauma is extremely serious, hospital staff could not help but notice her chuckle-inducing attire.
"I had to be rushed from set to the ER for a minor head injury," Hayek explained on Instagram. "Unfortunately my wardrobe for the scene was completely inappropriate for the hospital."
Article continues below advertisement
Sure enough, the 49-year-old can be seen in the photo wearing a t-shirt featuring a topless woman with cupped breasts. However, her silly top did not prevent her doctors from taking their duties seriously. "Thank you to doctors Foster and Ellspermann for taking such good care of me! And don't worry it didn't make me any crazier than I was!"