Rudy Guede Claims He Is A Scapegoat & Accuses Exonerated Amanda Knox Of Murder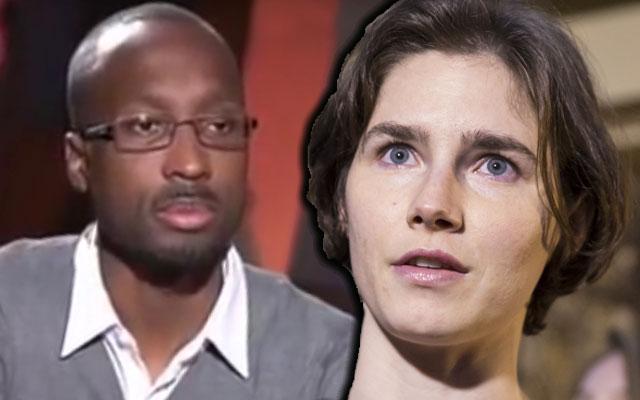 Rudy Guede, the Ivory Coast born, Italian-raised man who is currently serving 16 years in prison for the murder and sexual assault of Meredith Kercher has broken his silence, proclaiming his innocence and pointing a finger at Amanda Knox and her then boyfriend, Raffaele Sollecito.
Knox and Sollecito were charged with the 2007 murder of Meredith Kercher in Perugia, Italy. Then, after authorities found fingerprints belonging Guede at the scene of the stabbing, the 29-year-old was arrested and convicted of the murder, and Knox and Sollecito were exonerated.
Article continues below advertisement
In an Italian jailhouse interview Guede, whose trial was closed to the media, says that he was set up by Knox and Sollecito, who thought that he would make an easy scapegoat for the murder due to the color of his skin. "Found black man, found culprit - let's go," he recalls a man saying as Guede desperately tried to stop Kercher's bleeding.
In the video, Guede provides never-before-heard details of the events leading up to the fateful night of the 21-year-old's slaying. Watch the full interview here.